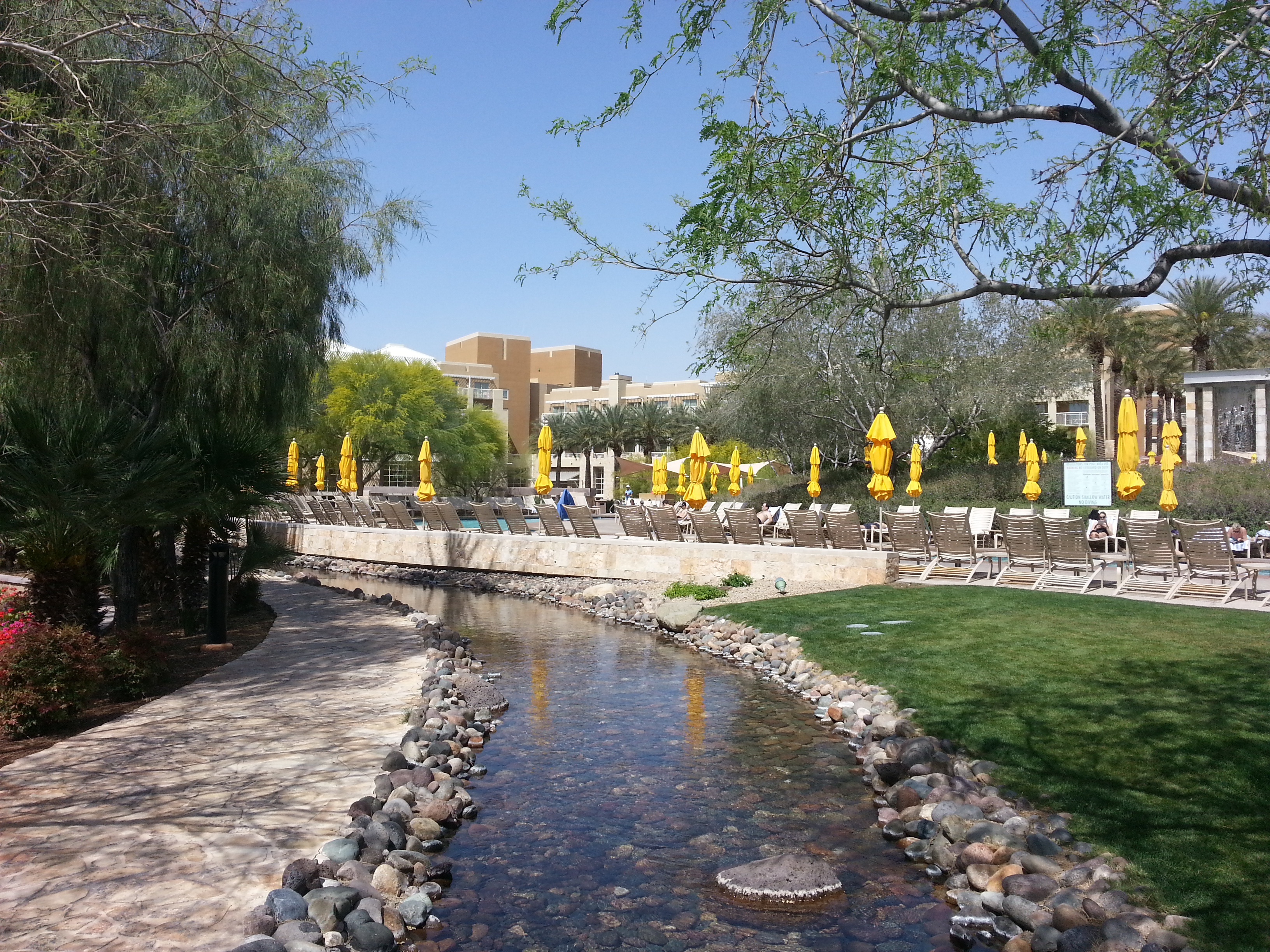 The J.W. Marriott Desert Ridge Resort & Spa is a beautiful and tranquil resort set in the mountains of Phoenix.   You can tell this is a luxury resort as soon as you turn into the property.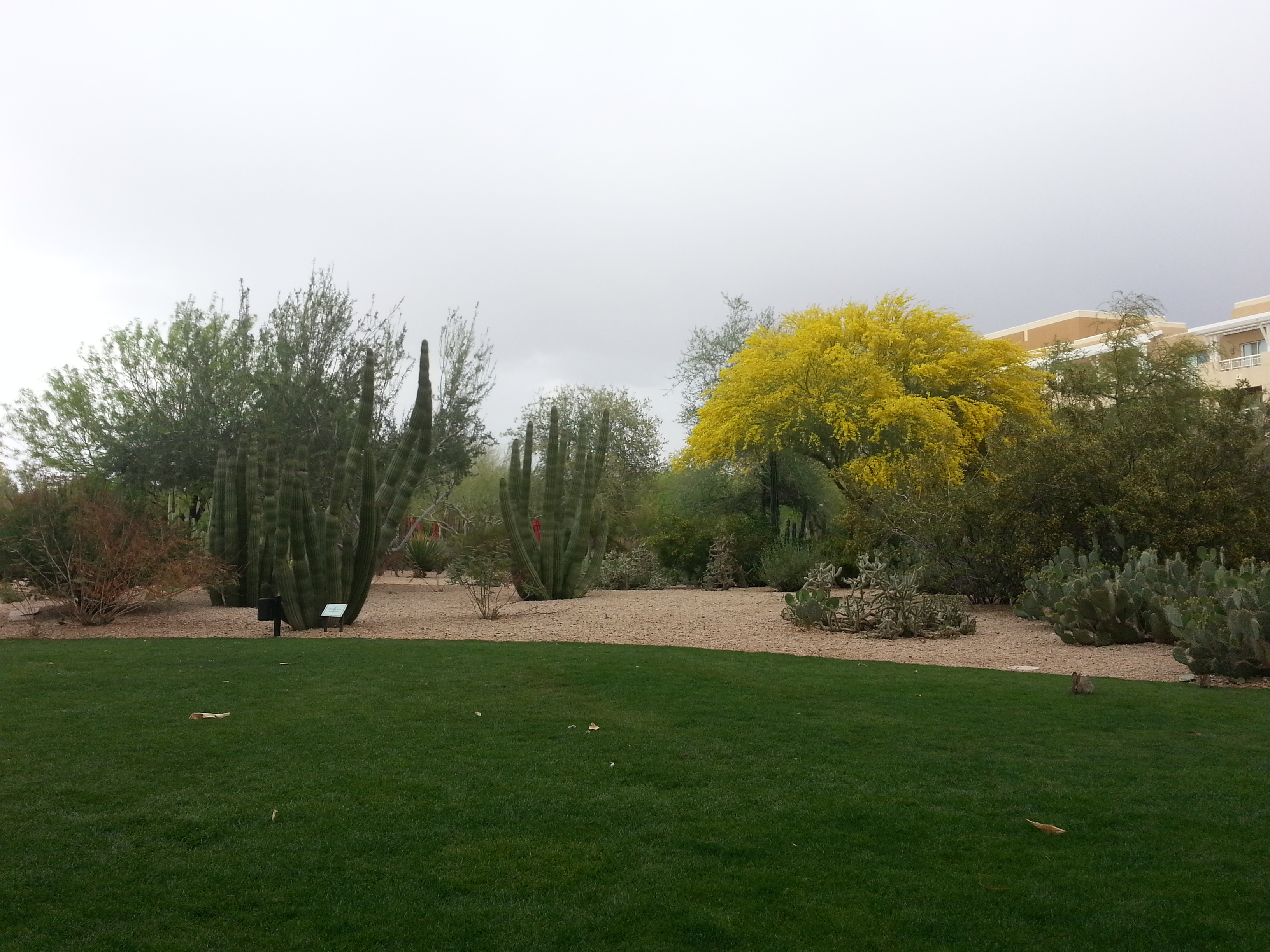 The resort has a wonderful Cactus Garden where little white tail bunny rabbits chew on the grass throughout the day on the lawn and dash through the garden when approached.  Because I really enjoy botanical gardens, this was a real treat to see a Cactus Garden on property and it covers a fairly large area near the conference center.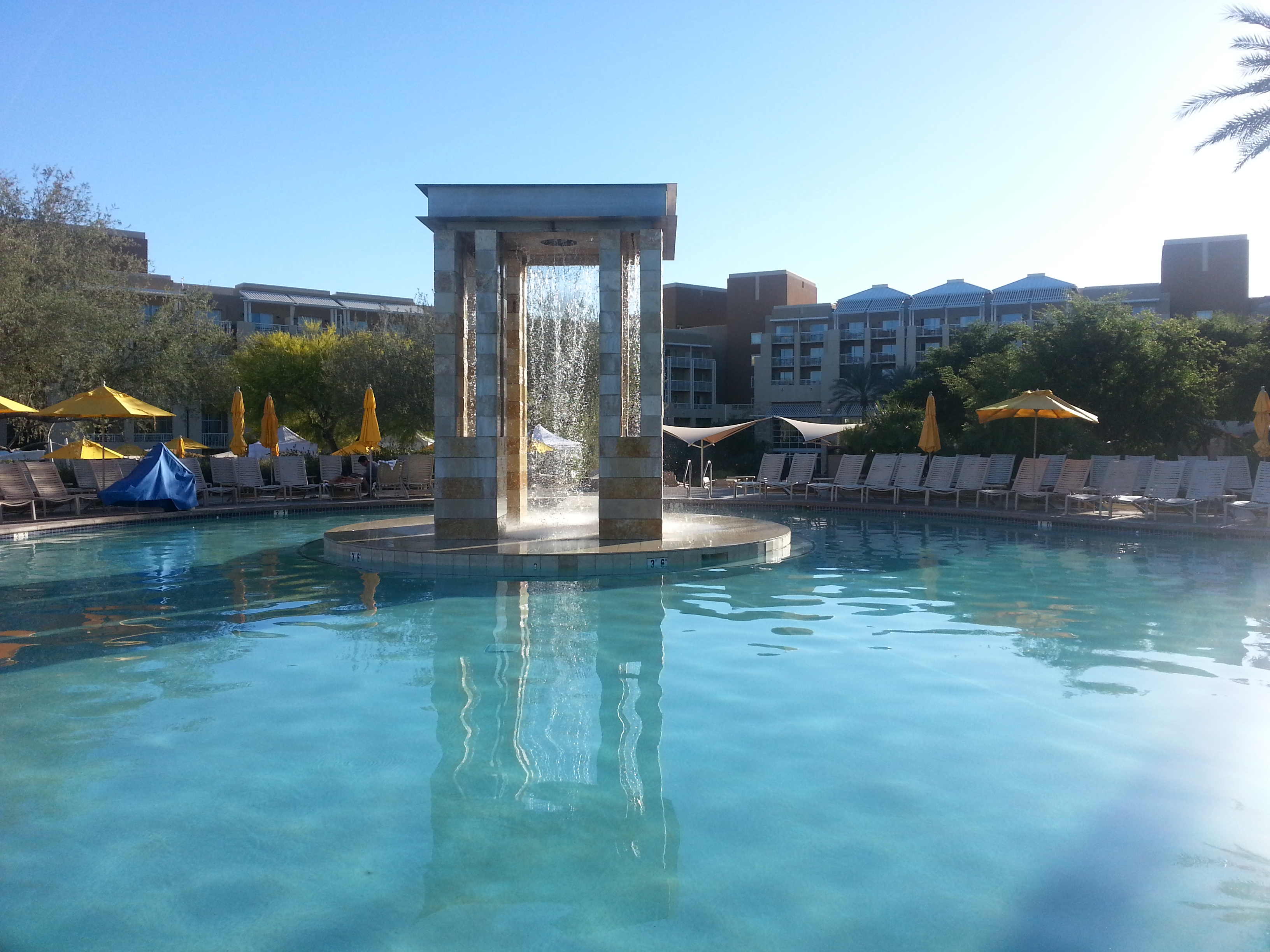 The pools are very relaxing and they even have a Lazy River.  There are multiple pools that are situated in the main pool complex area.  I really liked the Wildfire Pool, which allows you to enjoy views of the golf fairways and beautiful mountains in the background.
Although I did not go off property, there is a shuttle that will take you about ½ mile up the road to the Desert Ridge Marketplace ,which is one of Arizona's premier shopping, entertainment and dining destinations.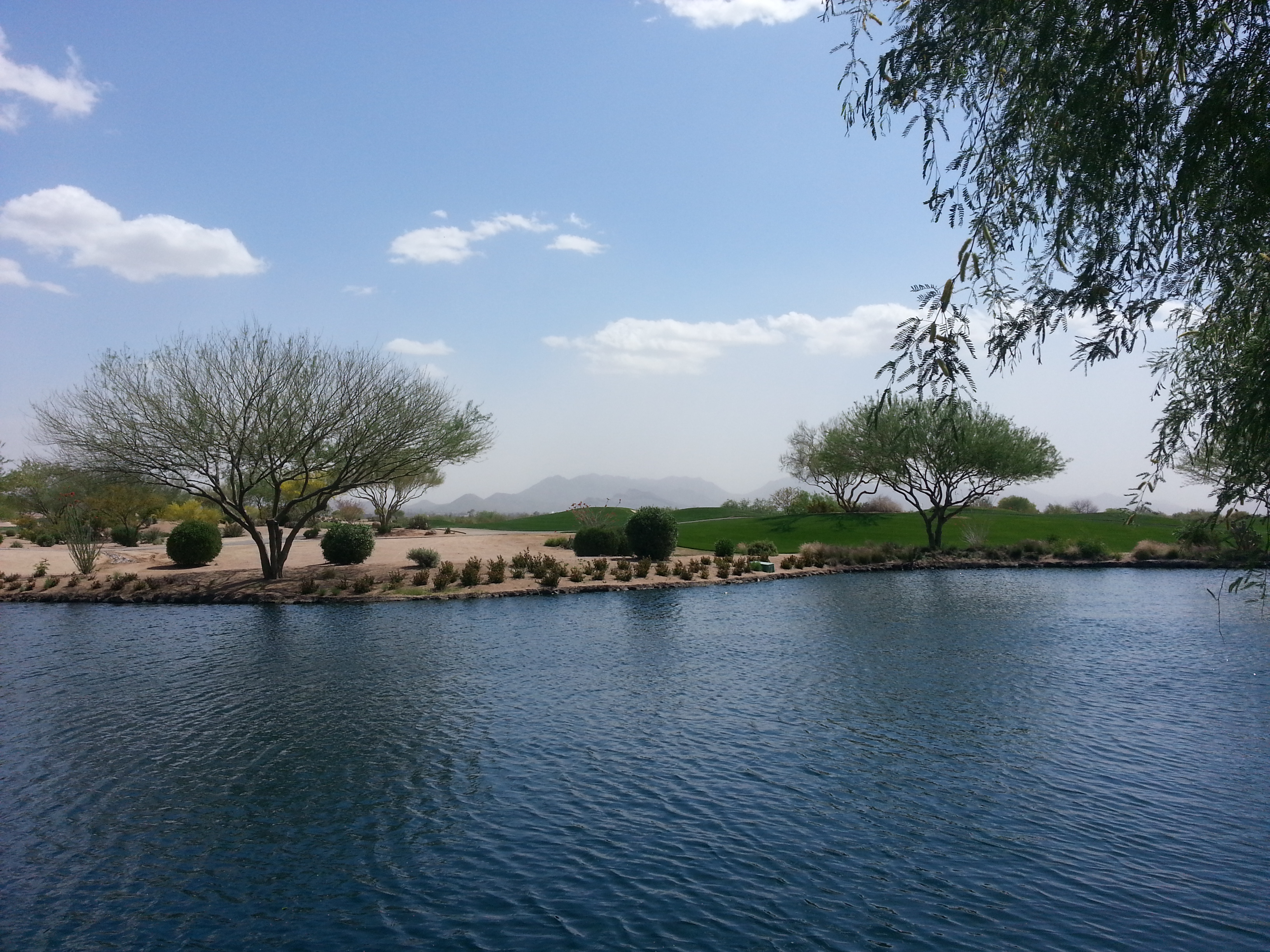 JW Marriott Phoenix Desert Ridge Resort & Spa
5350 E Marriott Dr
Phoenix, AZ 85054