Since Janice and I live in Daytona Beach, Port Canaveral is only an hour from our house. Even though it's so close to us, we haven't taken advantage of the reasonably priced weekend cruises that Royal Caribbean offers. So, we decided to have a weekend getaway on Mariner of the Seas, and it did not disappoint. Royal Caribbean offers up the Perfect 3 Day Weekend!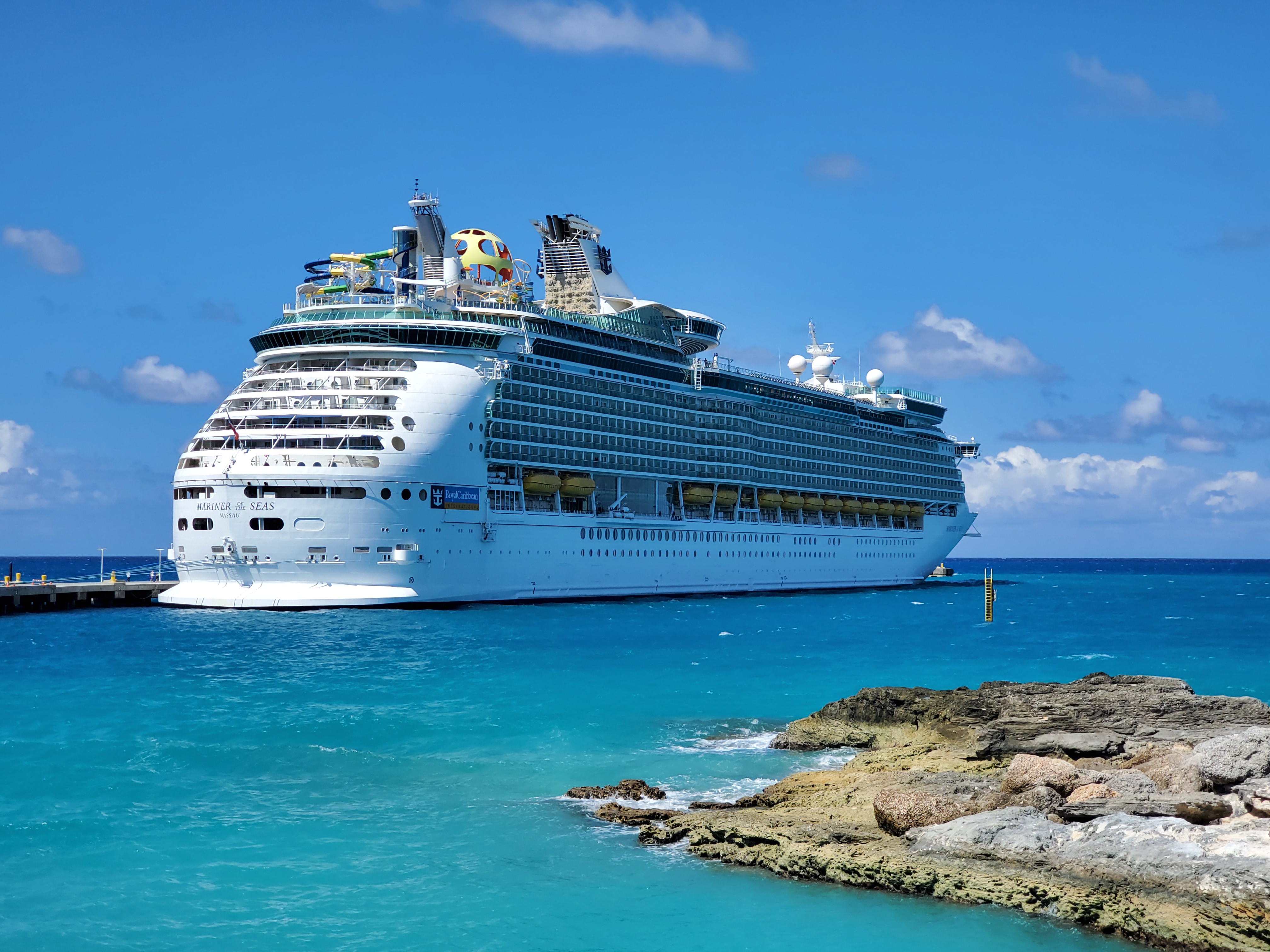 Mariner of the Seas currently has a 3-night cruise leaving out on Friday and coming back Monday morning, which means we only miss a day's work. The proximity allowed us to board before 11am, giving us almost a full day on Friday to enjoy the ship before it set sail. Upon return Monday we were able to be back at the office 10:30am. That's a sweet schedule for those that don't want to part with valuable vacation days.
The Mariner of the Seas was recently refurbished in 2018 and has a capacity of 4,000 total guests, 14 guest decks and is 138,279 Tons. This ship is one of five Voyager-Class cruise ships in the Royal Caribbean fleet. Several activity highlights of the ship are the Flowrider Surf Simulator, Laser Tag Battle and an Escape Room.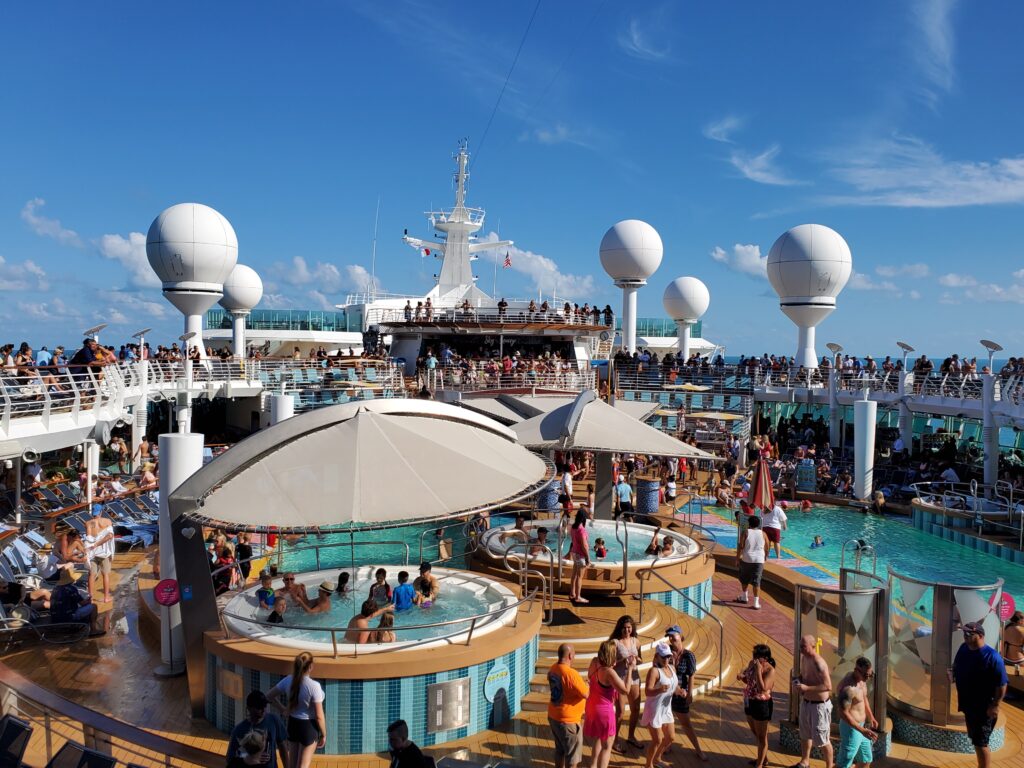 Since we are foodies, we decided to purchase the Specialty Dining package for the 3-night cruise.  The Mariner has several specialty restaurants including Chops Grille, Jamie's Italian and Izumi Hibachi and Sushi.   Immediately upon boarding on Friday morning, we made reservations for each evening at our preferred Specialty Dining restaurants.   Maximizing the value of the package, we chose to eat lunch at whichever restaurant was open.  On Friday after we boarded, we ate lunch at Chops Grille when they opened at Noon.  This is the only higher end specialty restaurant that was open for lunch that day. The lunch and dinner menu are very similar, which is great.   The Bone-in Ribeye was excellent and Janice ordered a New York Strip Steak Salad.  It was a very nice lunch, compared to eating at the Windjammer buffet.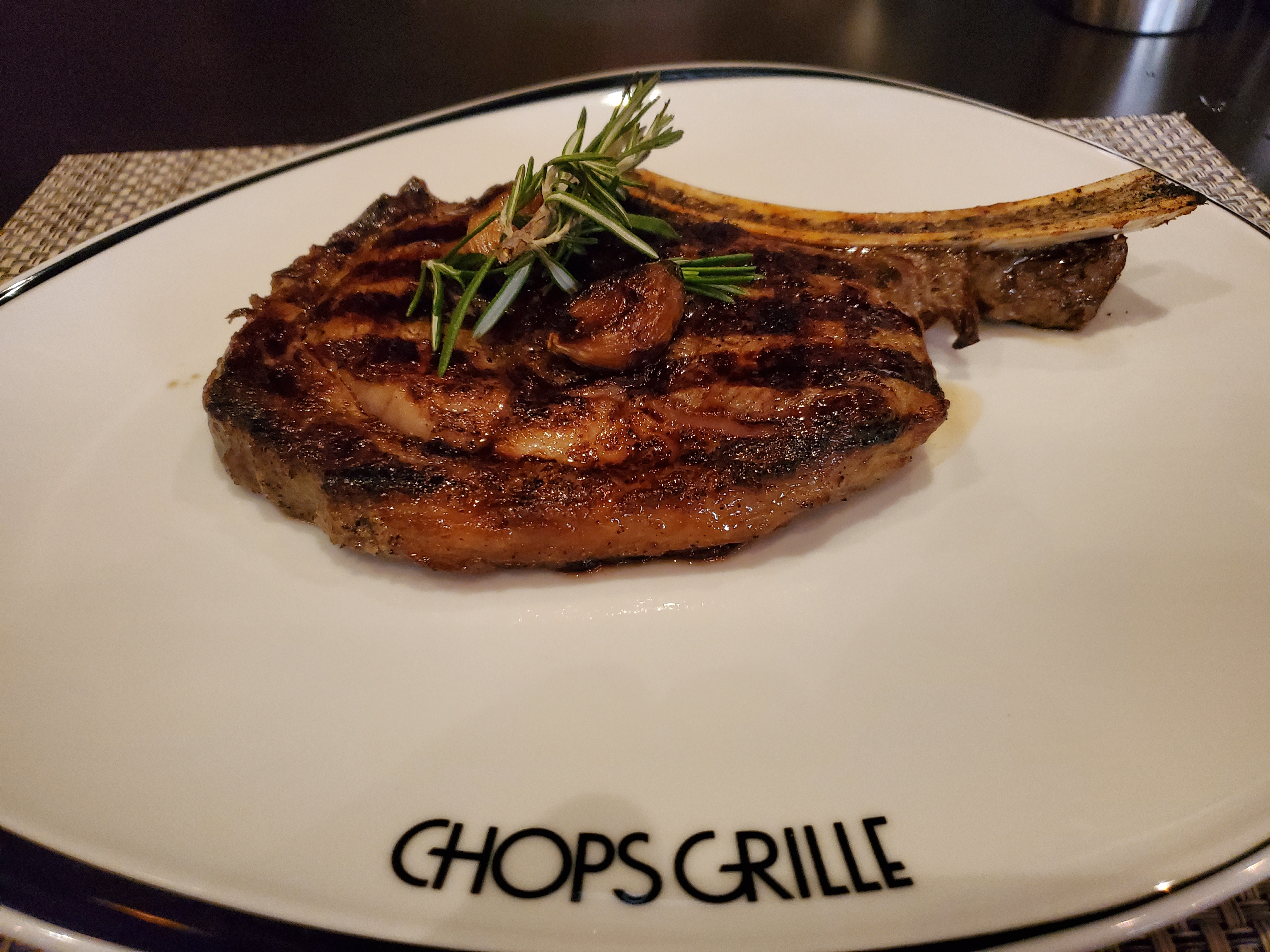 We spent the rest of the afternoon touring around and learning where everything is located on the ship. I even braved the Flowrider as it is typically not as crowded on day one. Janice and I always enjoy the art around the ship ,and the forward and aft staircases have nice artwork on display.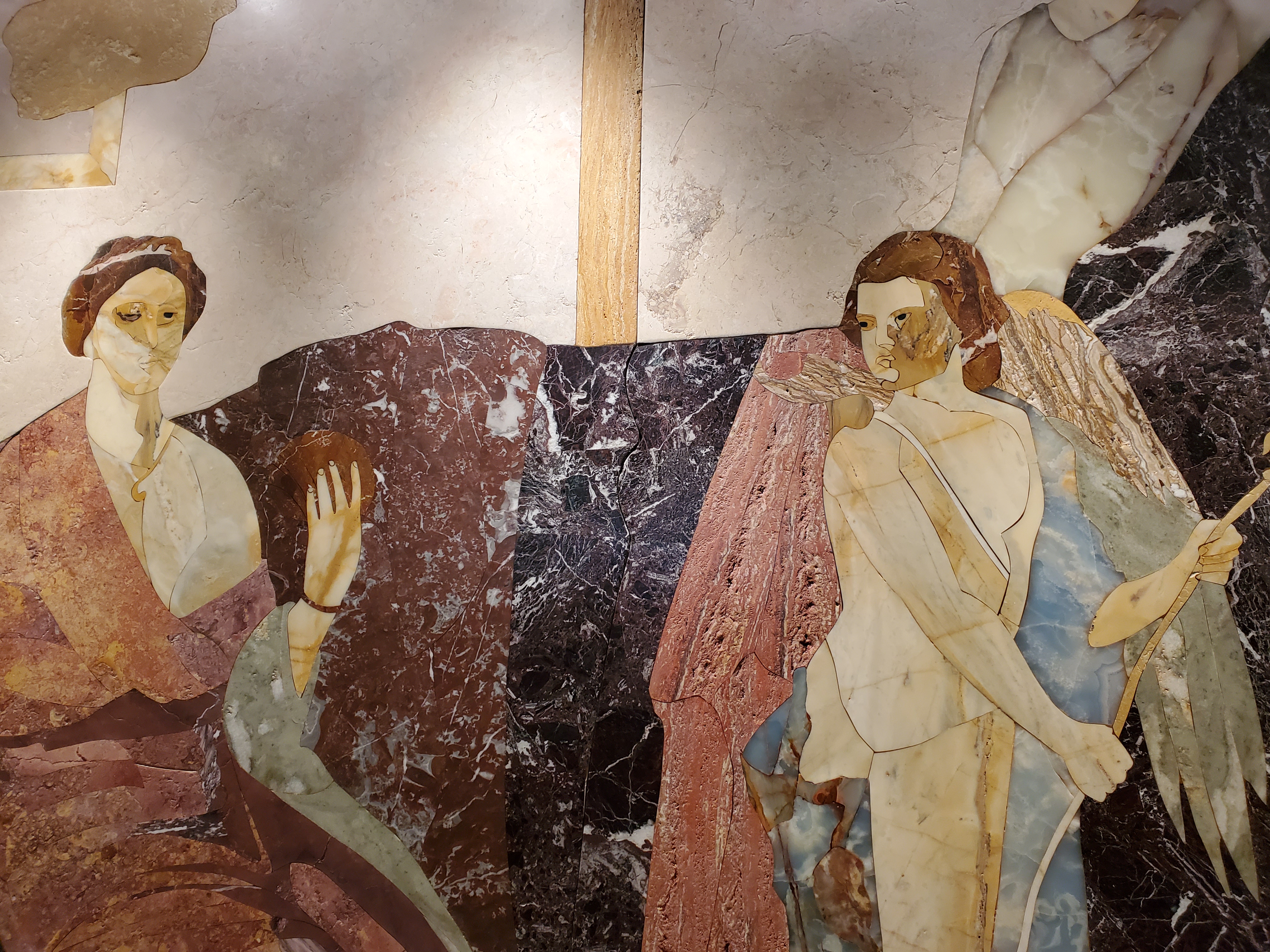 After an excellent dinner again in Chops that evening, we went to see Ice Under the Big Top in Studio B. This was a Circus/Ice Show all in one. It featured great skaters with a Circus theme, and it was worth going to see. We strolled around the Promenade on Deck 5 after the show and then called it a night.
We arrived in Nassau around 8:30am on Saturday morning. I got up around 7:00am and decided to go up to the front of the ship on the Helicopter pad to watch our entrance into Nassau. I really enjoy lighthouses and the Hog Island Lighthouse is located at the entrance of New Providence and the Port of Nassau. It is the oldest and most popular lighthouse in the Bahamas. The lighthouse was built in 1817 and back then the island was called Hog Island.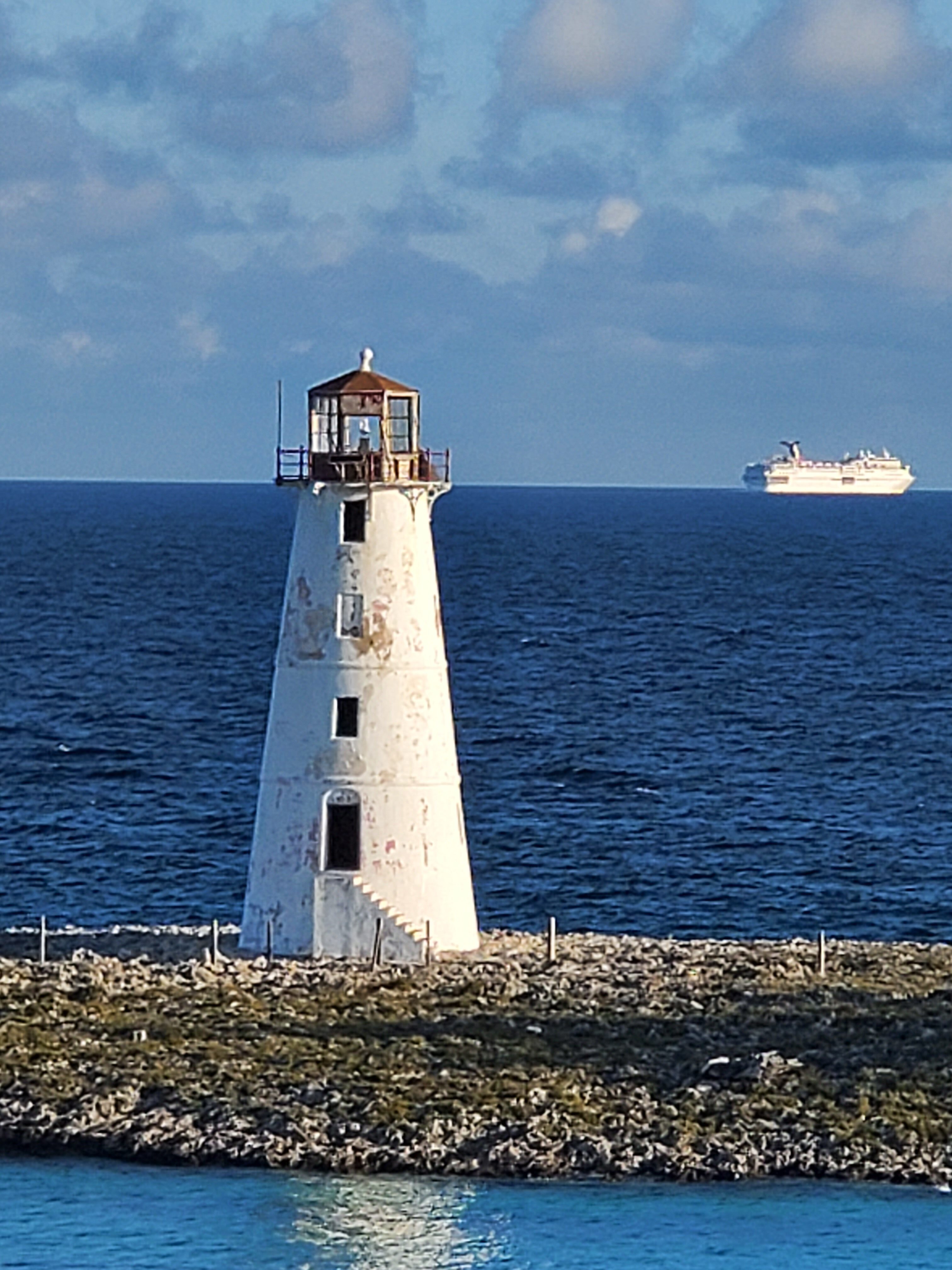 We chose not to rush to get off the ship in Nassau right away and decided instead to have lunch at today's specialty dining restaurant –  Jamie's Italian.  More to follow about Jamie's after the FlowRider.
I decided to try the Flowrider again and continue to try to get a little better on riding the Standup Board.  It wasn't very crowded and so I was able to go 3-4 times.  Watch Todd Riding the FlowRider. One thing about the Flowrider is that there are limited times during each day that it is operational, so my suggestion is to plan around those specific times to enjoy it.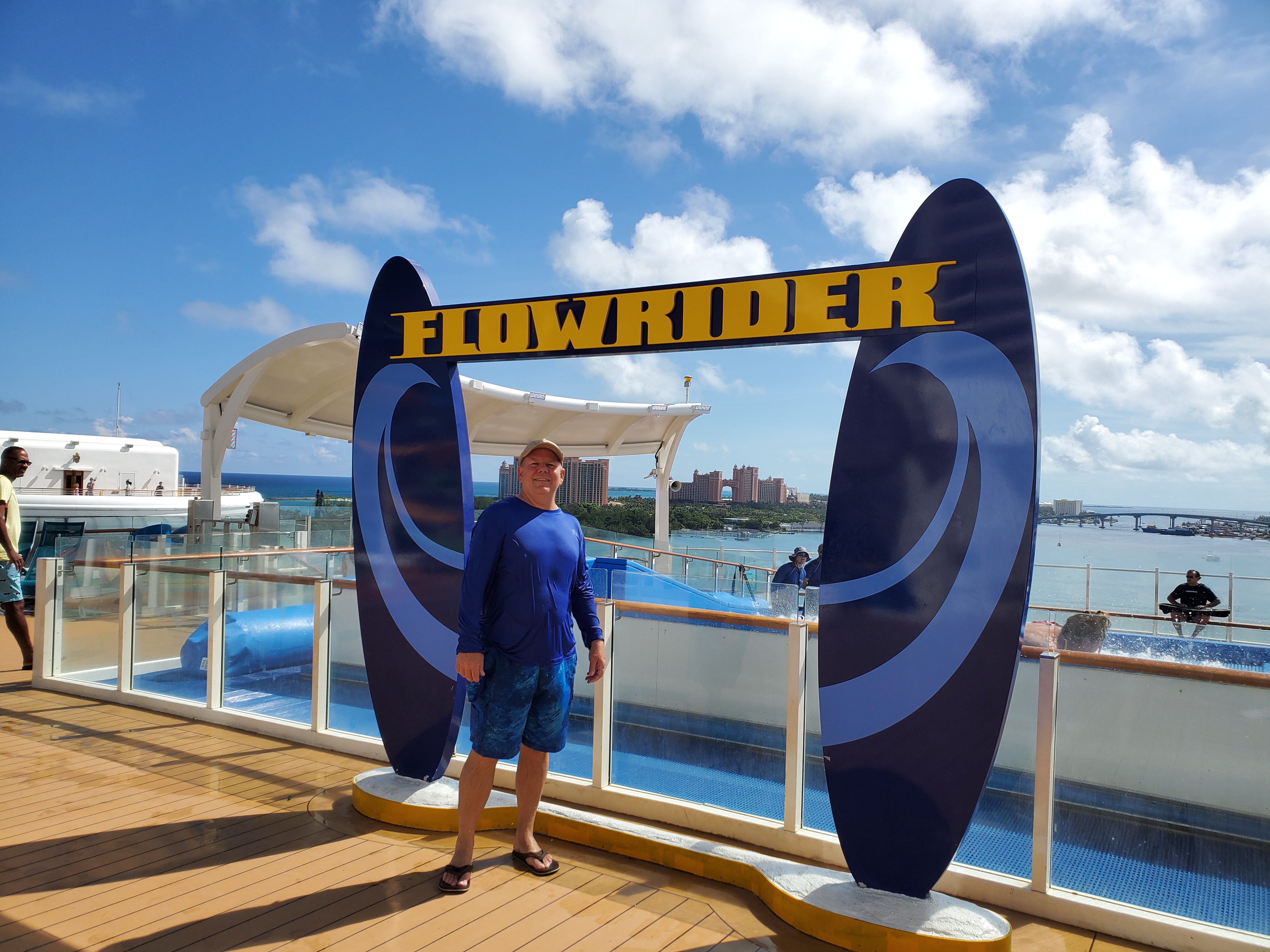 After that we walked around the ship some more and then at noon headed up to Jamie's Italian. It did not disappoint. Janice and I absolutely love a Charcuterie Board and so we ordered the Famous Meat Plank as an appetizer. It had San Daniele prosciutto, Tuscan fennel salami, Nduja Artisans coppa picante & pistachio mortadella with tomato crostini, bocconcini mozzarella, pecorino Sardo & Chili jam, focaccia, olives & pickles and it was fantastic. We also ordered the Crispy Squid and the Garlicky Prawns. All the appetizers were top notch.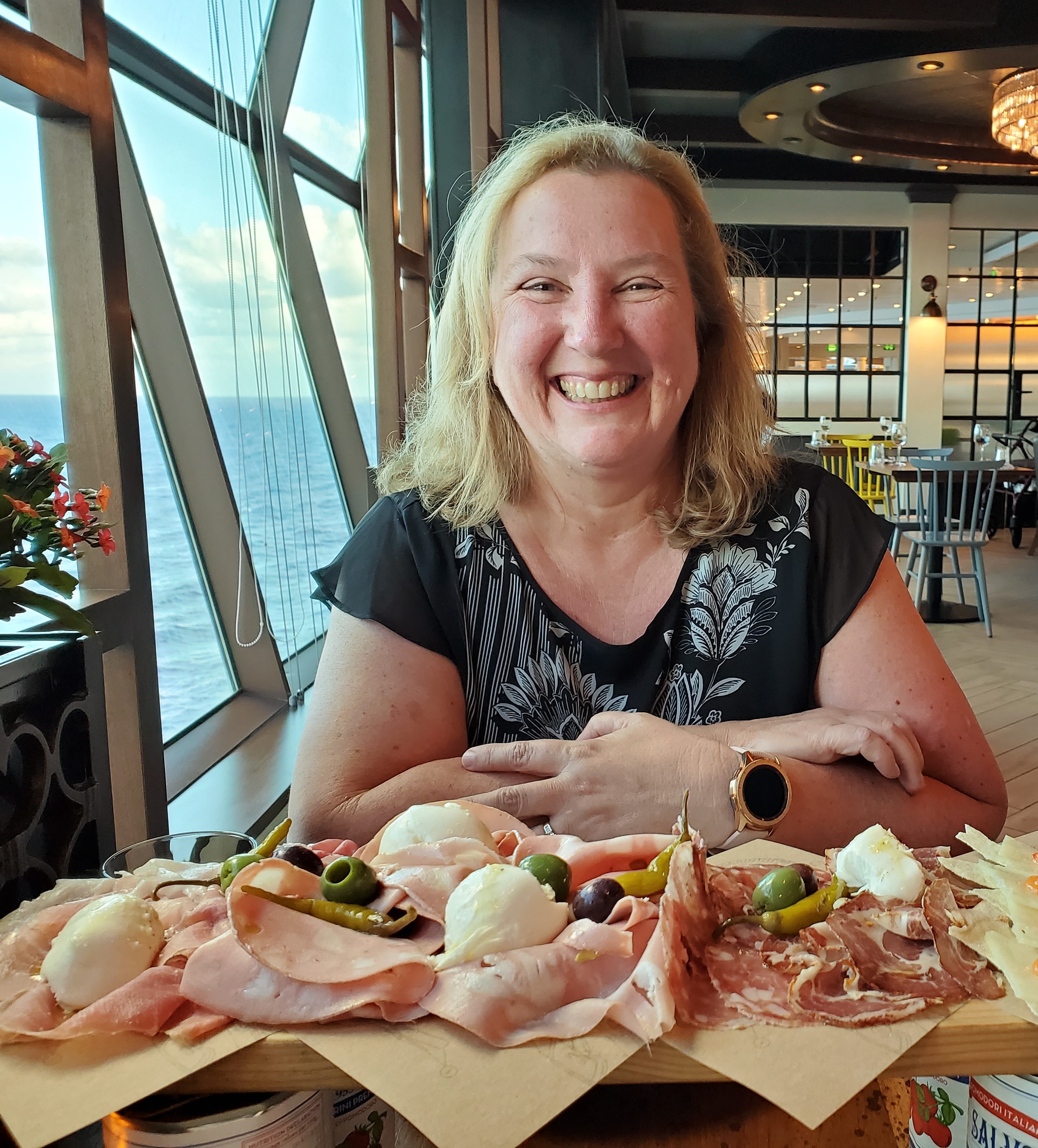 For our main course, yes, a three-course lunch, ha…. Janice ordered the Baked Lasagna and I chose to go with the JJ Burger. We also ordered a small portion of two homemade pasta dishes, the Tagliatelle Bolognese and the Creamy Penne Carbonara, since we love pasta. All the food at Jamie's was delicious. It was not crowded at all for lunch, so we had excellent service and they were very attentive and accommodating.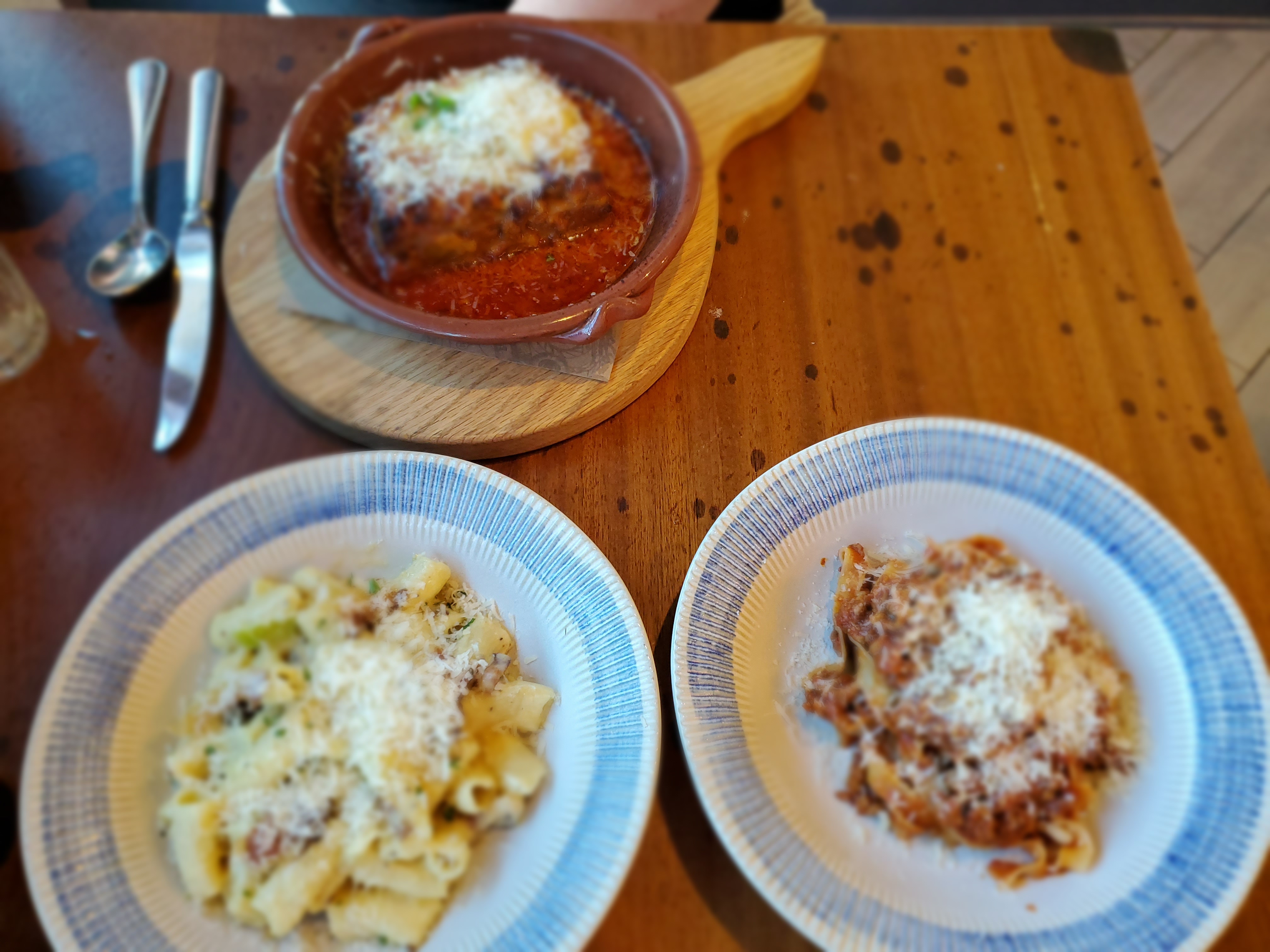 Once we finished with lunch, we knew we needed to get some exercise so that is when we got off the ship and went into Nassau. My main reason for getting off the ship was to go visit Graycliff. I read about this elegant historic home when researching Nassau. The home dates to 1726 and is a beautiful example of Georgian colonial architecture. The design was tailored to meet Caribbean challenges including the heat and frequent storms. The property has beautiful gardens and an Olympic size swimming pool. In 1974, the Graycliff was purchased by its present owners, Italians Enrico and Annamaria Garzaroli, and continuing its rich and famous history as a hotel and restaurant, it has hosted royalty and a long list of celebrities, which are too many to even think of naming here. Around the property, there is also Graycliff Chocolatier and a Bahama Barrels Wine Shop.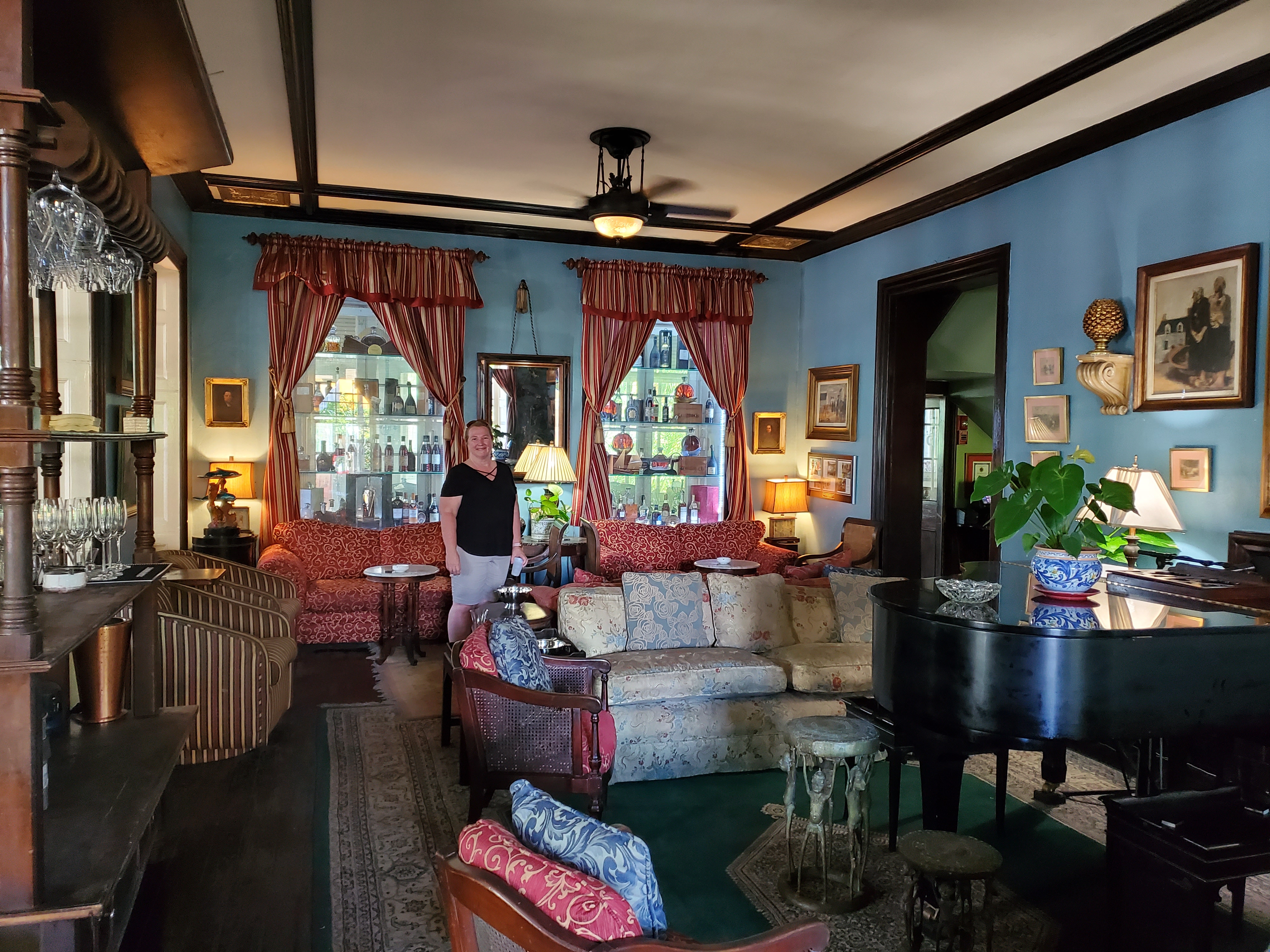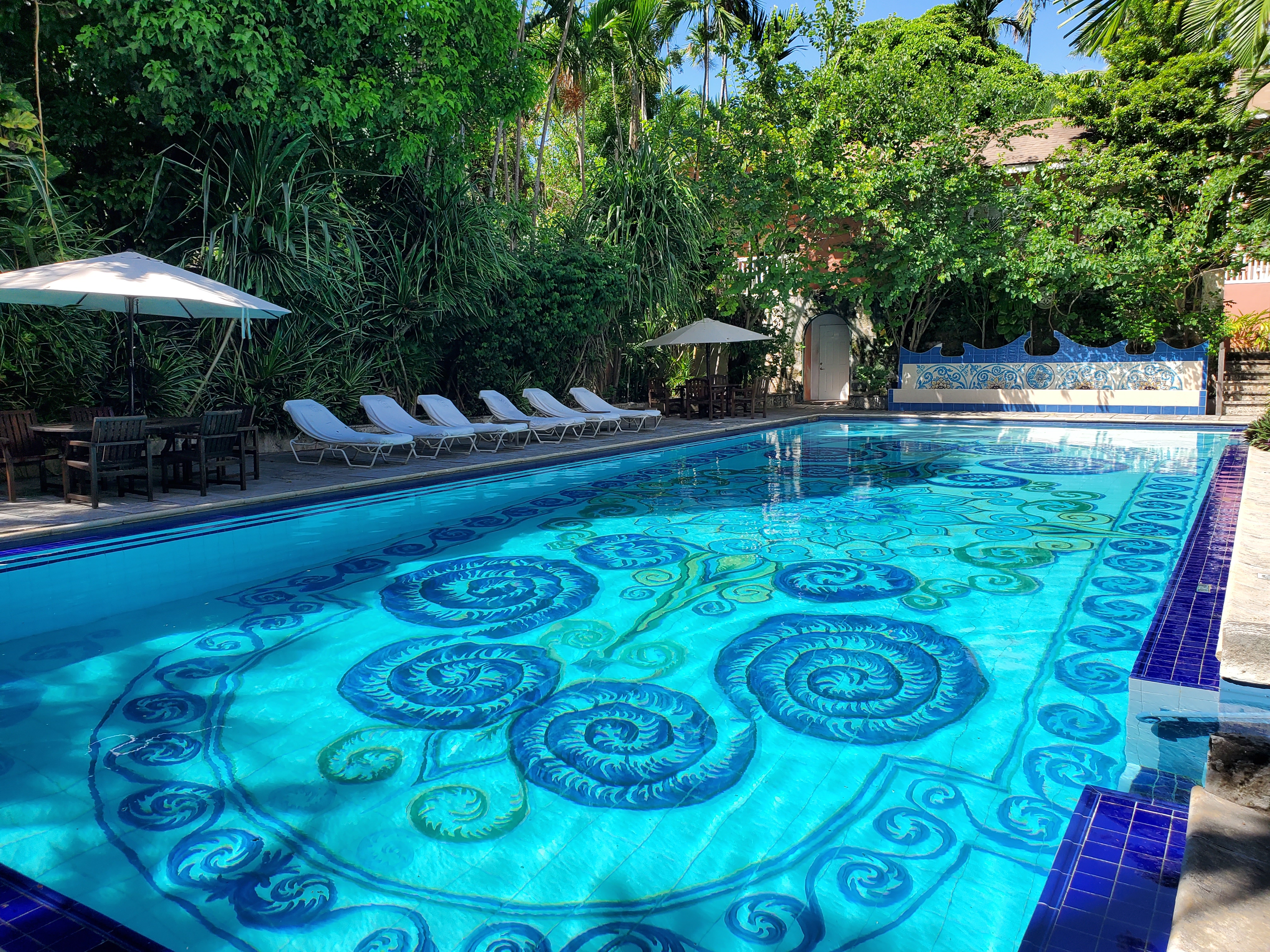 We continued our tour of Nassau by walking back by the Government House, which is the residence of the Governor General of the Bahamas. It is a beautiful pink building that was built on top of a hill called Mount Fitzwilliam and it was completed in 1806. We enjoyed the small area of Nassau that we walked around for a few hours to take in the scenery. The second picture below is a Mural near the Goverment House. I liked it because it is colorful and adds character to the area.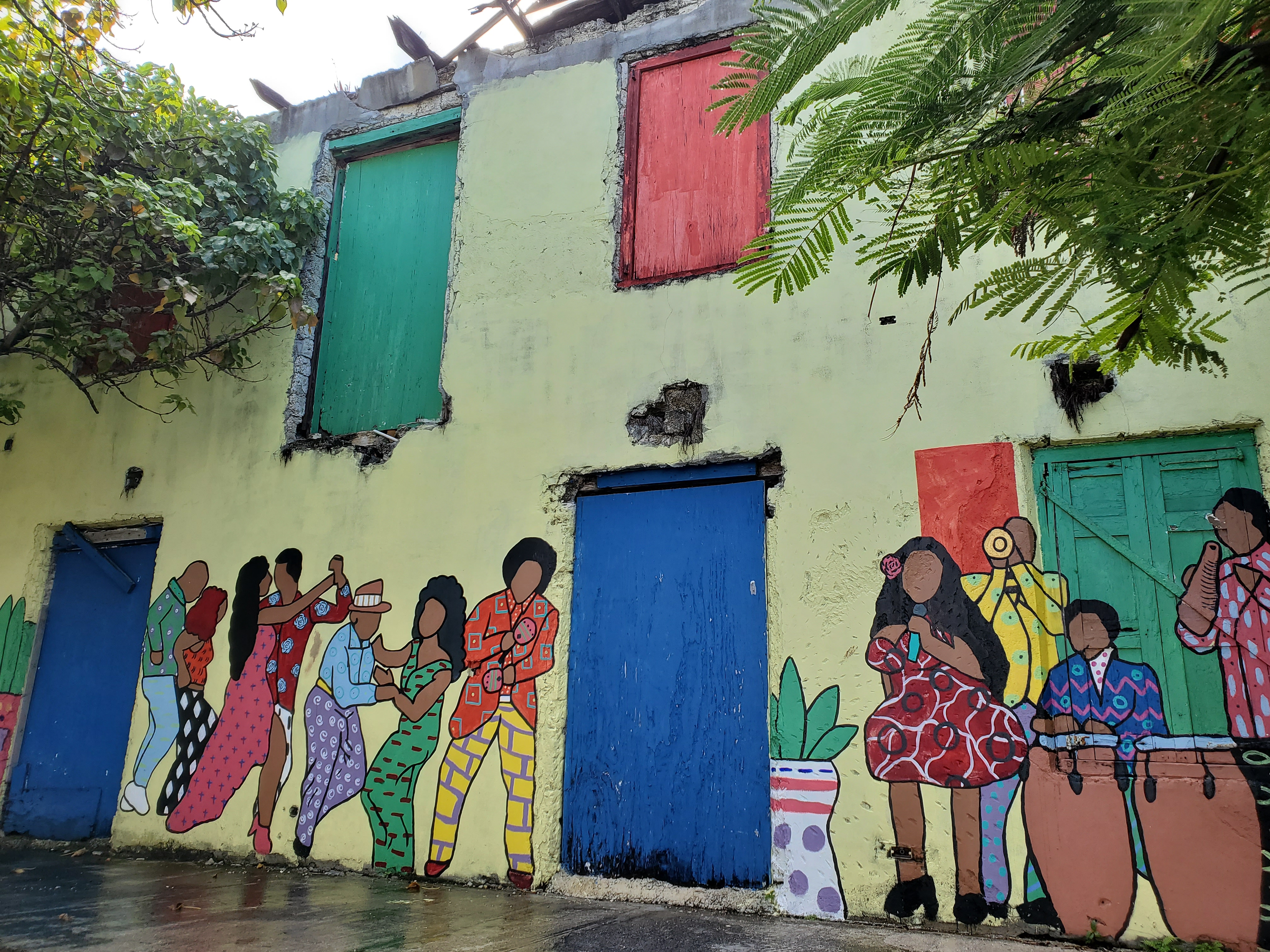 When we arrived back on-board the ship, we just relaxed and walked around until dinner which was delicious sushi at Izumi. After dinner, we went up on the top deck and watched the Mariner of the Seas pull away from the Port of Nassau. At 10:00pm, we went to the see the Production Show "Gallery of Dreams". We were absolutely blown away. The Gallery of Dreams production tells the story of a young artist whose sketches become reality as he makes his way through a museum and brings history to vivid life. It was as good as a Broadway show in my opinion.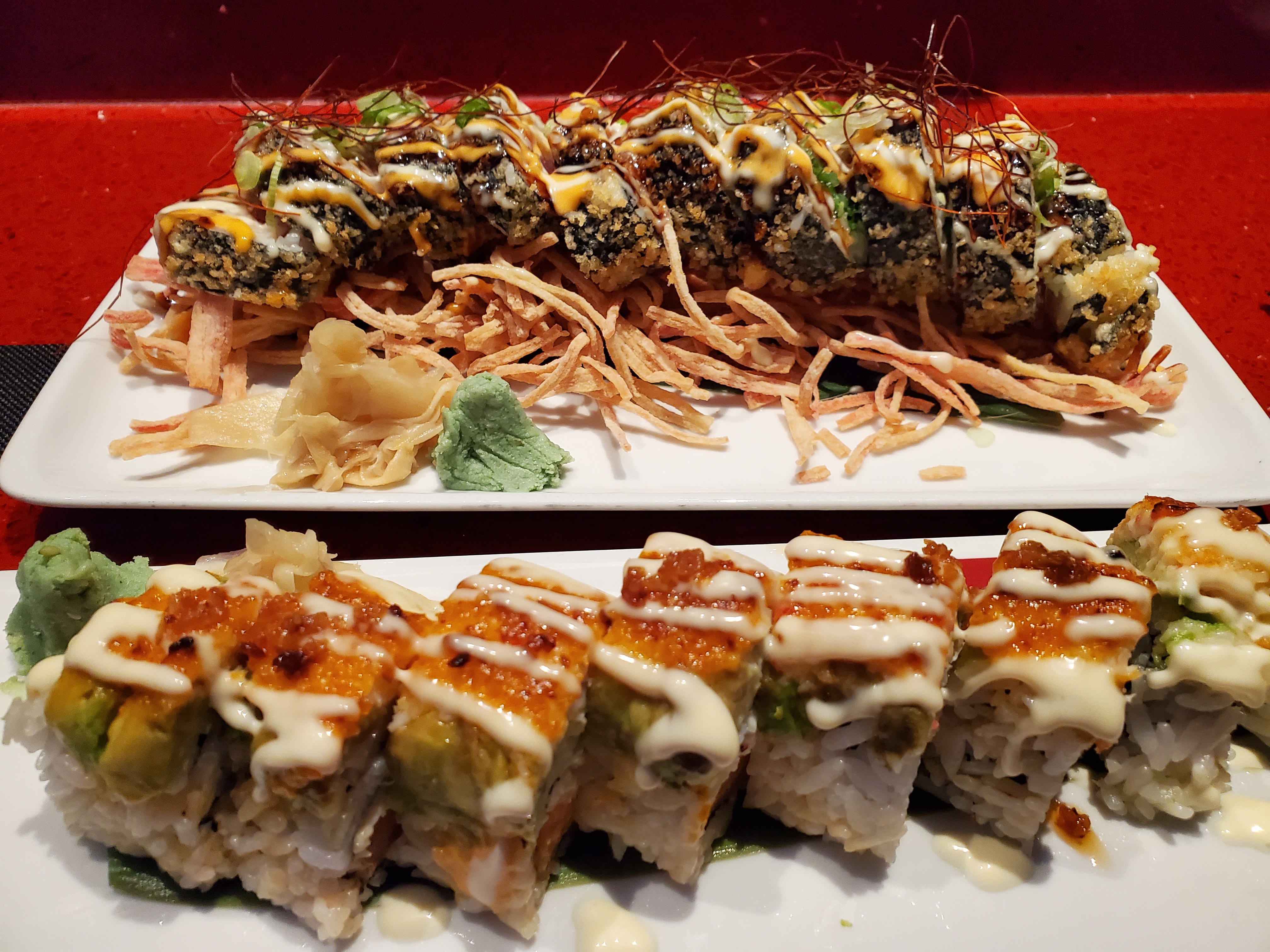 After the show, we went up to Deck 12 and walked around to get some fresh air before calling it a night. The next morning, we arrived at Coco Cay around 7:00am. We went up to the Windjammer and grabbed some breakfast, I ordered a fresh omelet at the omelet station, and then we found a table up against the windows at the back of the ship and had a great view of The Perfect Day at Coco Cay Private Island. We have never been to this Island on previous cruises that we could remember, so it was nice to be able to eat breakfast and see what all the hype was about this newly renovated Private Island.
One excellent addition to the island is the new pier, which opened in March 2019 and no longer requires guests to be tendered.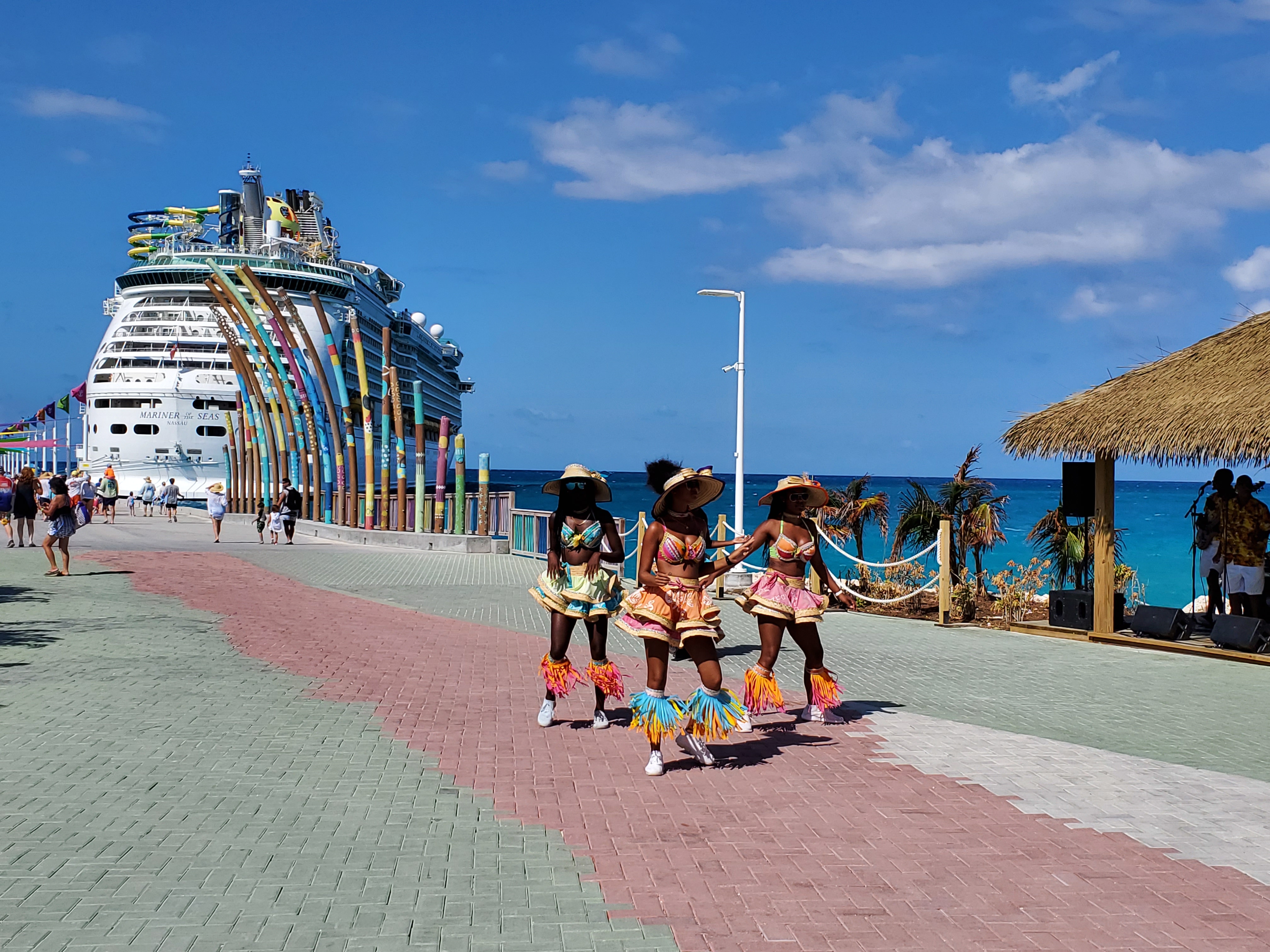 So, after breakfast, we headed to the island and spent most of the afternoon soaking up the sun and swimming at Chill Island. There are places to rent snorkeling gear and kayaks. Umbrellas and chairs on beaches and by the pools are complimentary as well as lockers.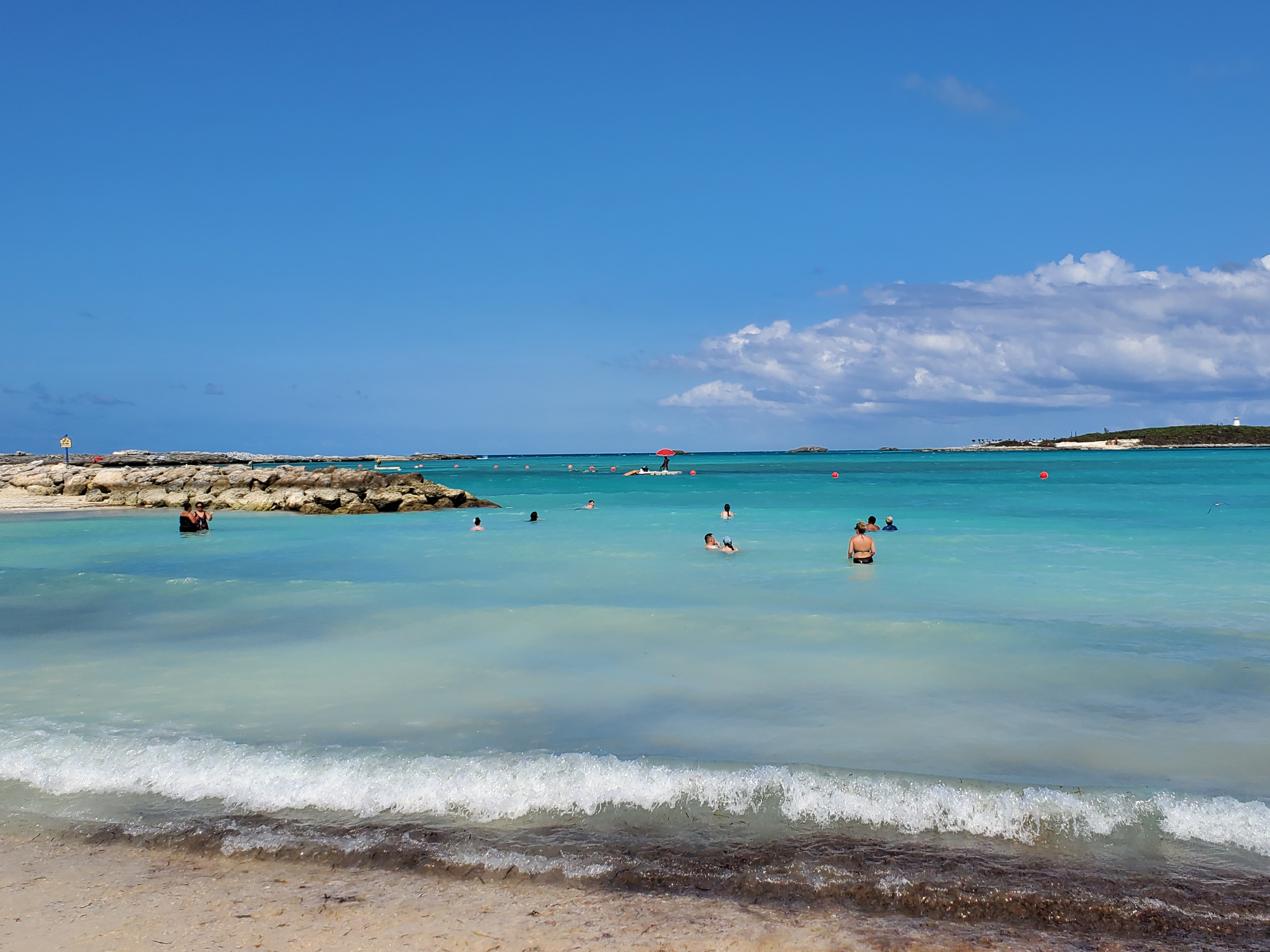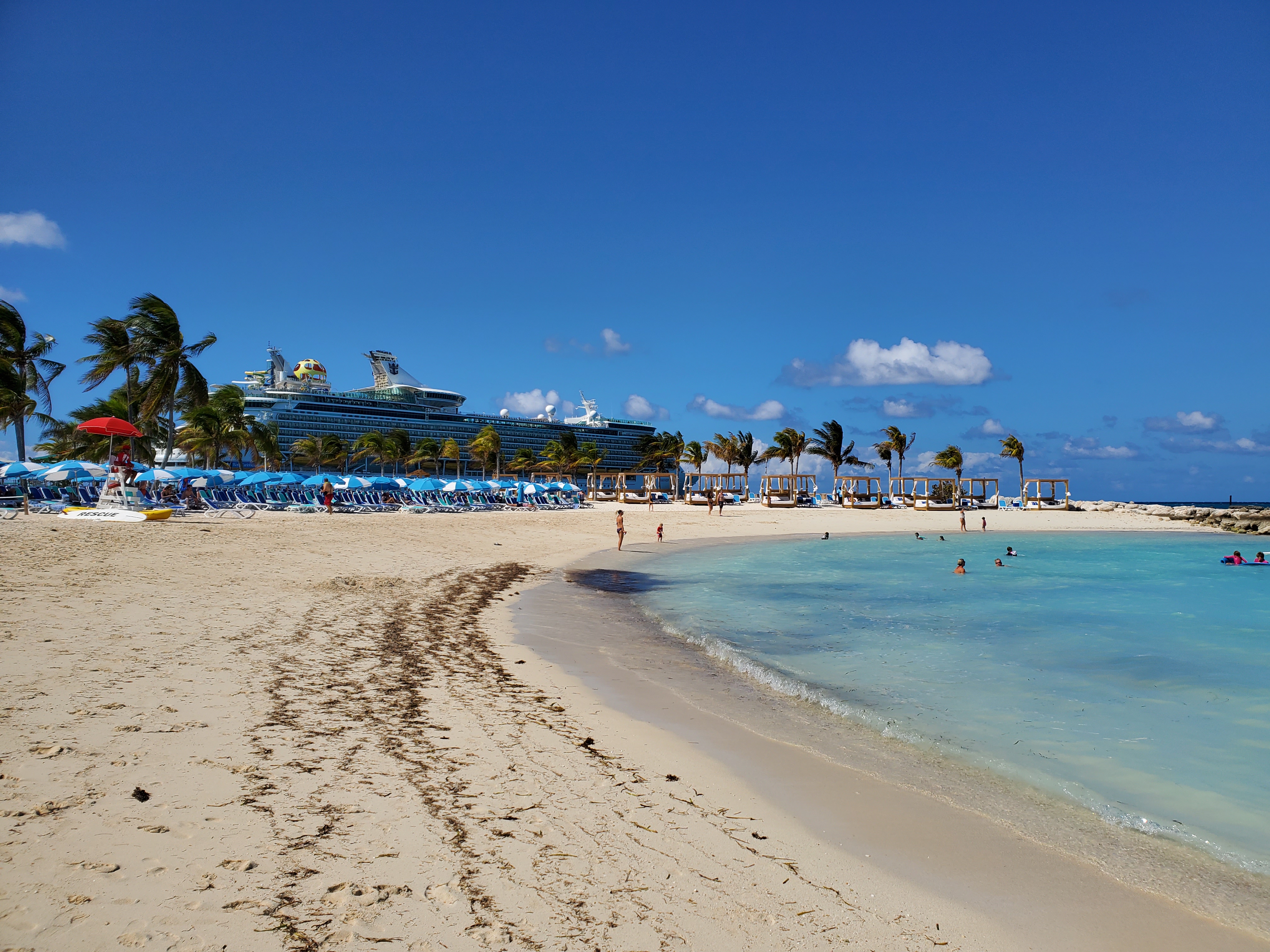 Royal Caribbean spared no expense either with the several new lunch pavilions including Chill Grill and Captain Jack's. They served up freshly grilled Hamburgers, Hot Dogs, Crispy Fries, Specialty sandwiches (Cuban), Salad Bar, Mexican food including carnitas, grilled steak and chicken for the tacos.  For dessert, they had soft serve ice cream cones, cookies, brownies and tropical fruits.   We ate lunch at Chill Grill and it was fresh and delicious.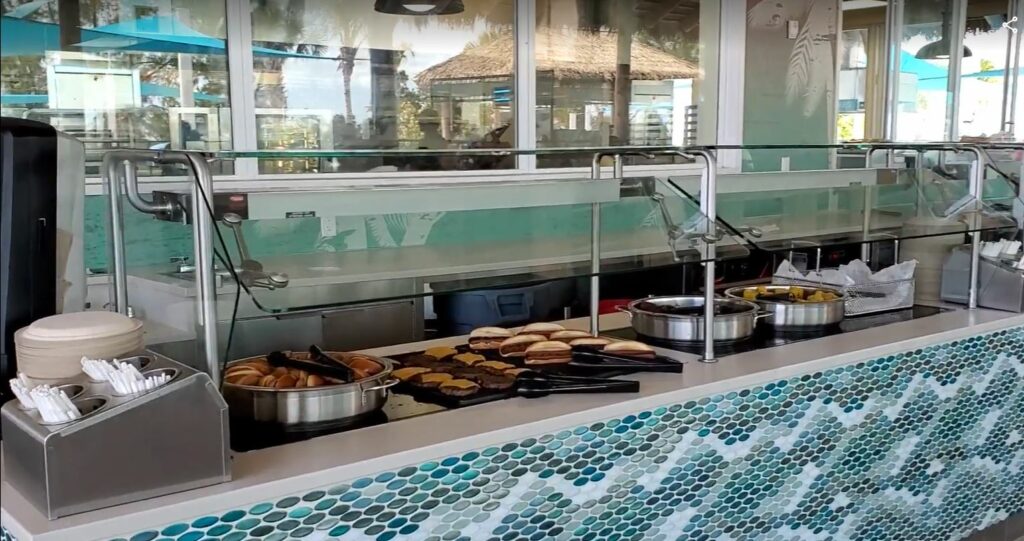 After lunch we wanted to check out the Oasis Lagoon, which is their freshwater pool. Royal Caribbean built an amazing freshwater pool with many lounge chairs that were in the water around the shallow ledge area of the pool. It appeared the biggest hit was the swim up bar – it seemed like half the guests were enjoying themselves there while socializing and listening to music they had playing. We stayed away from that area of the pool and just enjoyed the quieter areas. The freshwater pool is an excellent choice for jumping into after swimming at Chill Island.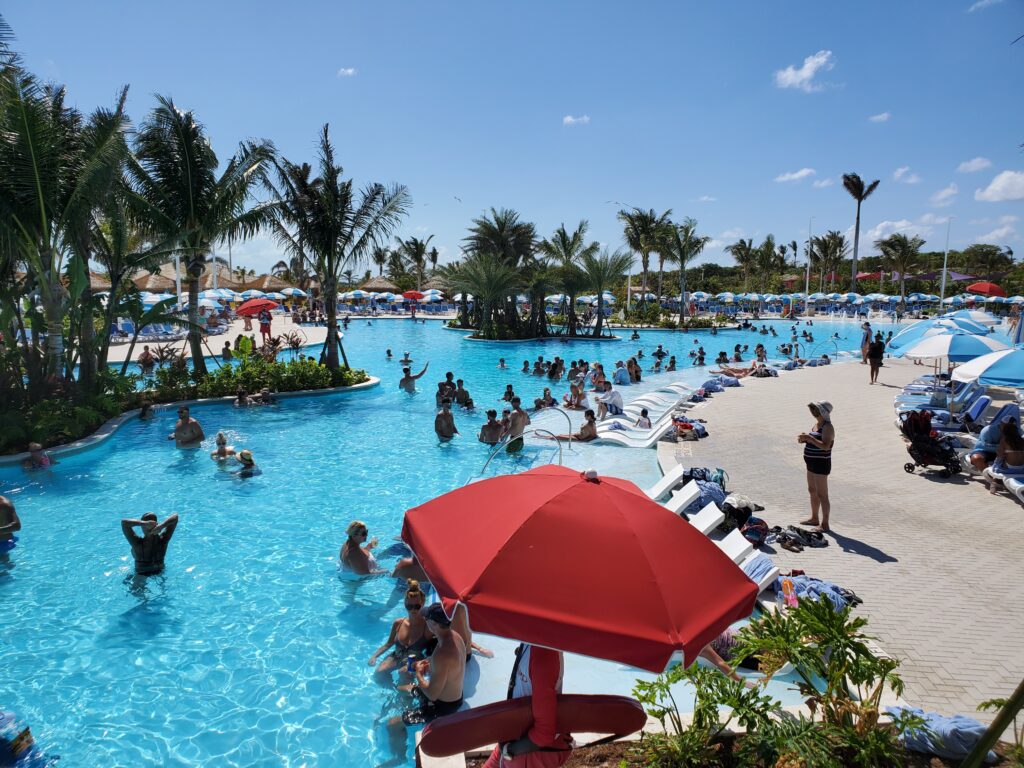 We would recommend you get off the ship and enjoy the day at Coco Cay, even if you don't want to swim. There were many places to sit and just people watch. We headed back to the ship around 3:00pm and all aboard was at 5:00pm. I must say, the Perfect Day at Coco Cay was fantastic and is well worth taking the cruise to just enjoy the day there. Click for MAP of Perfect Day at Coco Cay
We enjoyed watching the ship pull away from Coco Cay and saying farewell until next time.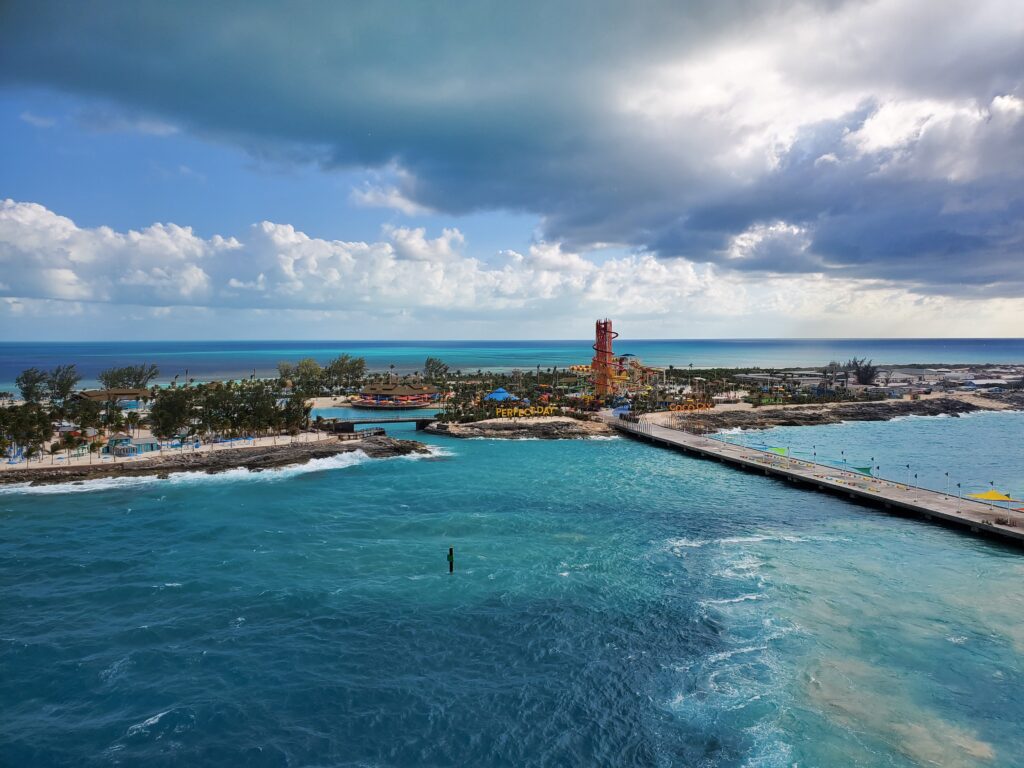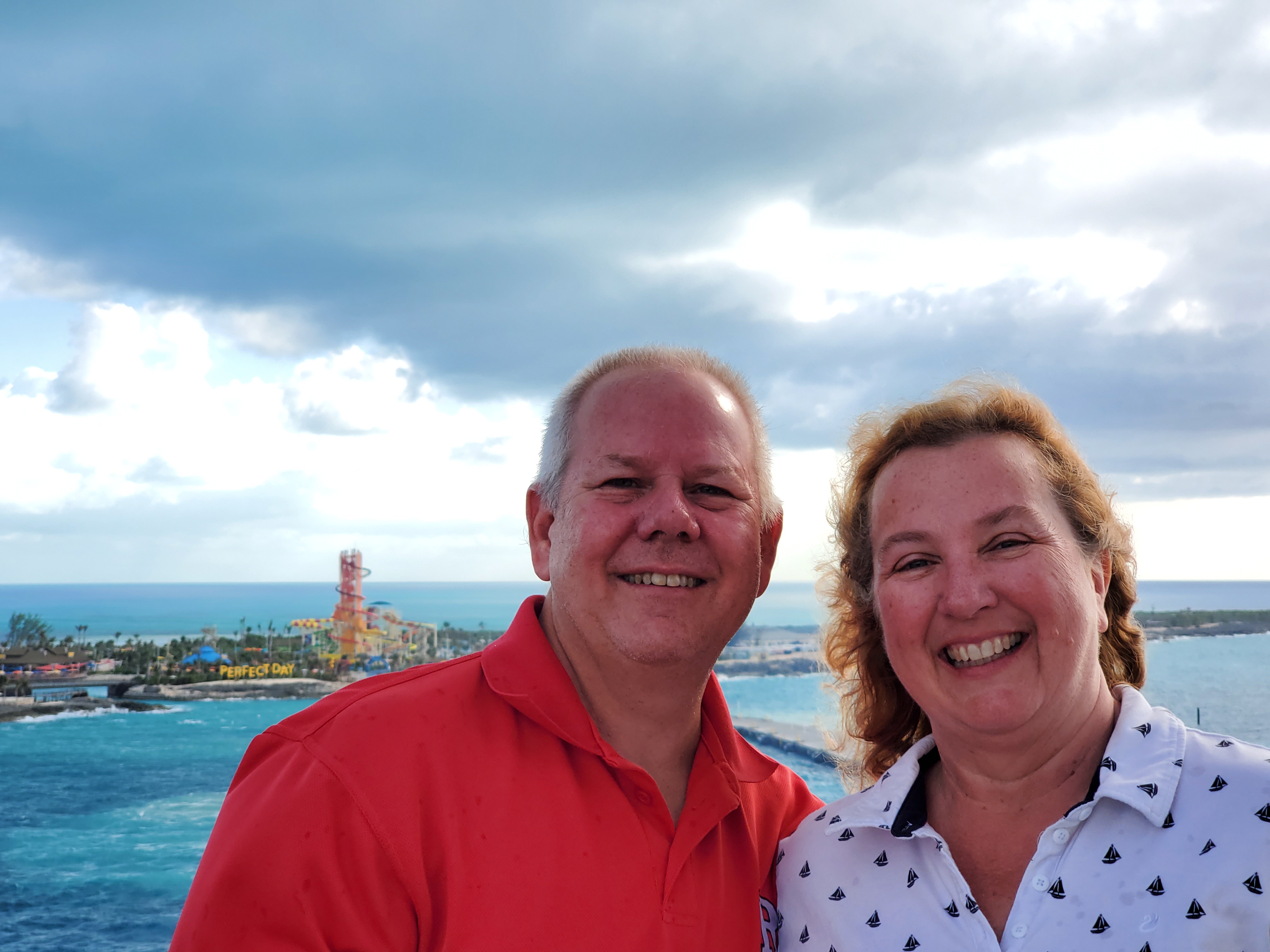 For our last evening's dinner, we chose to eat at Jamie's Italian Grill again. The food and service at Jamie's is very good and we would recommend you trying either Chops Grill, Jamie's Italian or Izumi at least one night if you are up to paying additional for an elevated dinner experience.
For the evening entertainment on Sunday, we absolutely loved the Headliner Show "Legends of Rock". It starred the Tribute Band "Private Stock". This is not to be missed if you are ever on a cruise or any- where they may be playing. They played songs by Stevie Nicks, Heart, Elton John, Billy Joel, Journey, Queen, Led Zeppelin, Bon Jovi and more. They put on a great show and were very passionate about making sure everyone had an excellent time enjoying the music.
I hope this blog post is beneficial and helpful to anyone looking to take a Cruise on Royal Caribbean's Mariner of the Seas. Janice and I enjoyed our short getaway weekend, being together and just relaxing for the three days.
Please leave comments if this blog post was helpful. Would like your feedback.