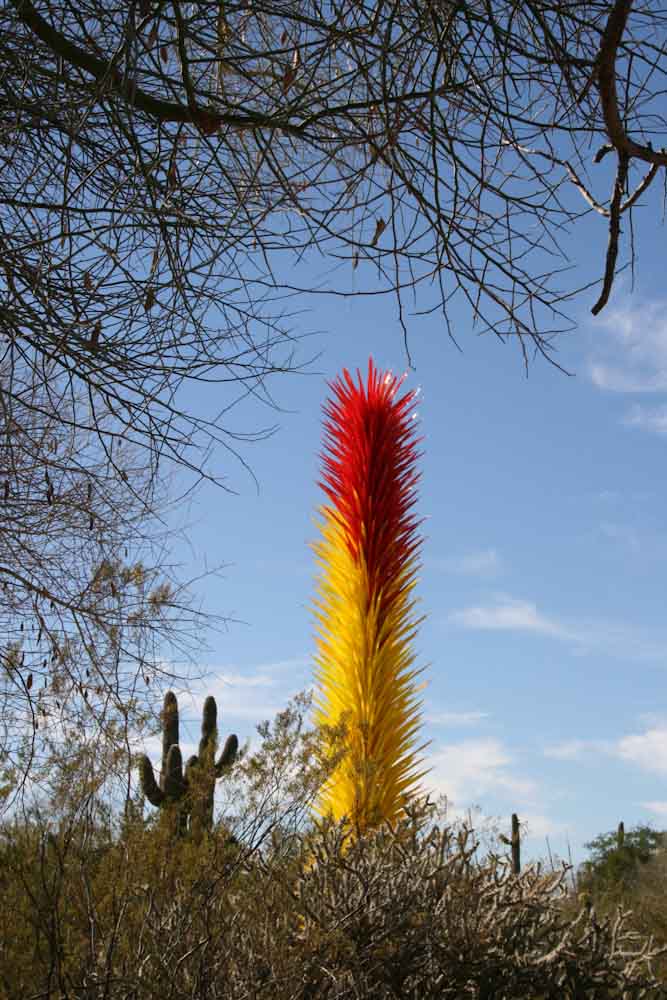 Chihuly in the Garden
If you happen to be visiting Phoenix, AZ, you must take a trip over to Desert Botanical Gardens.  I really enjoy walking around botanical gardens and have visited quite a few around the country.  Seeing all the different native vegetation on this 140 acre piece of desert is well worth the time.  The garden has over 50,000 plant displays in a beautiful outdoor desert setting.   The towering cacti are impressive!
We were very fortunate to go to the gardens during February when Dale Chihuly had an exhibition "Chihuly in the Garden."  His spectacular glass work was displayed throughout the gardens.  We had a similar experience years ago at the Atlanta Botanical Gardens and it is something you must not miss, if you have the opportunity to ever see his exhibition in any Botanical Garden.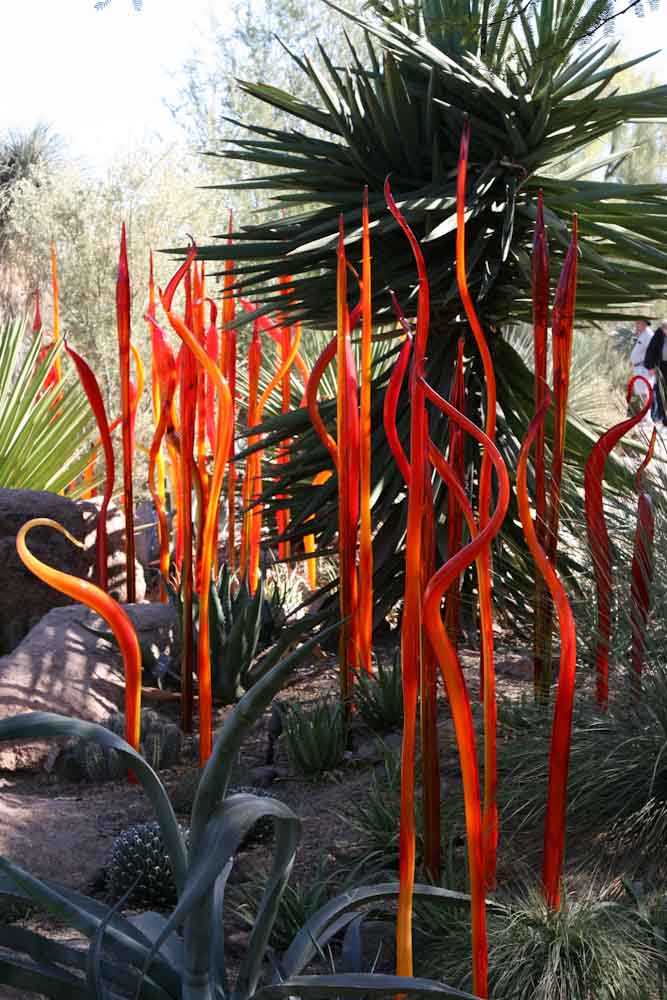 Desert Botanical Garden
1201 N Galvin Pkwy
Phoenix, AZ 85008