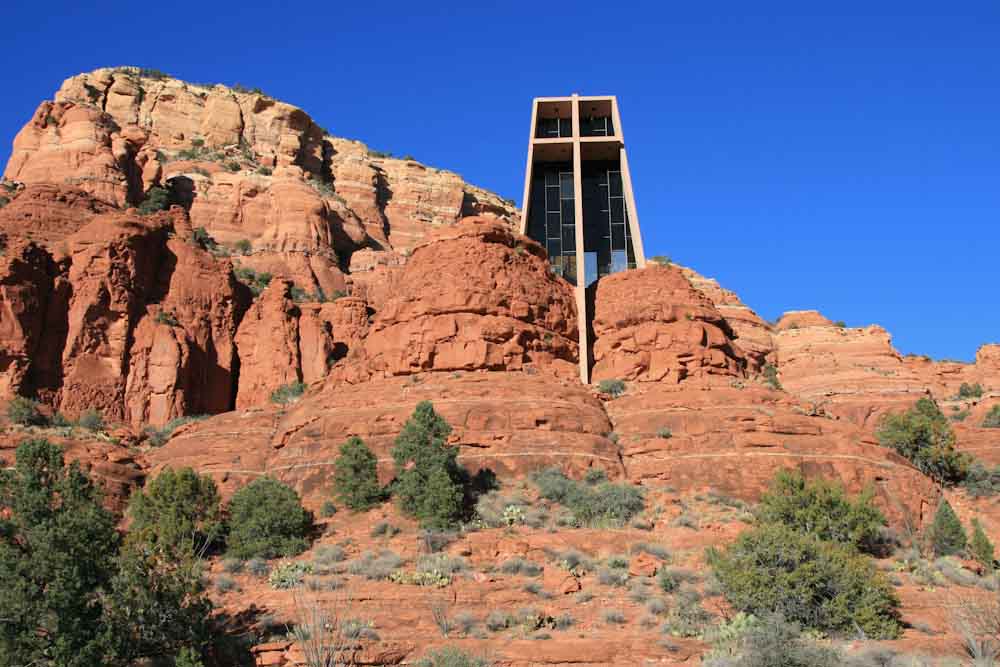 Chapel of the Holy Cross
If you are planning a trip to Sedona AZ, I strongly suggest you go visit the "Chapel of the Holy Cross".
It was the dream of Marguerite Brunswig Staude after being inspired in 1932 by the newly constructed Empire State Building to build this church.  The Chapel was completed in 1956 and it is truly an awesome sight to behold.
This Church, approx. 250 feet high, was built into the side of a thousand foot rock wall on Coconino National Forest Land.    The Chapel is a beautiful place to stop and take in the serene setting.
Parking is on the side of a hill and you will need to be prepared to walk up a steep hill.   It is not too strenuous and well worth the little bit of exercise it will take to get to the entrance.
In Marguerite Brunswig Staude's words, "Though Catholic in faith, as a work of art the Chapel has a universal appeal. It's doors will ever be open to one and all, regardless of creed, that God may come to life in the souls of all men and be a living reality."
Chapel of the Cross
780 Chapel Rd
Sedona, AZ 86336