This is one family style restaurant near West Palm Beach that you MUST hunt down and go out of your way to find.  John G's is a must stop when we are traveling down in South Florida.  When you go to a restaurant where there is a line out the door, you know immediately that you have found a place where the locals dine.
You must start out with a bowl of the Clam Chowder! Some of the best I have ever had.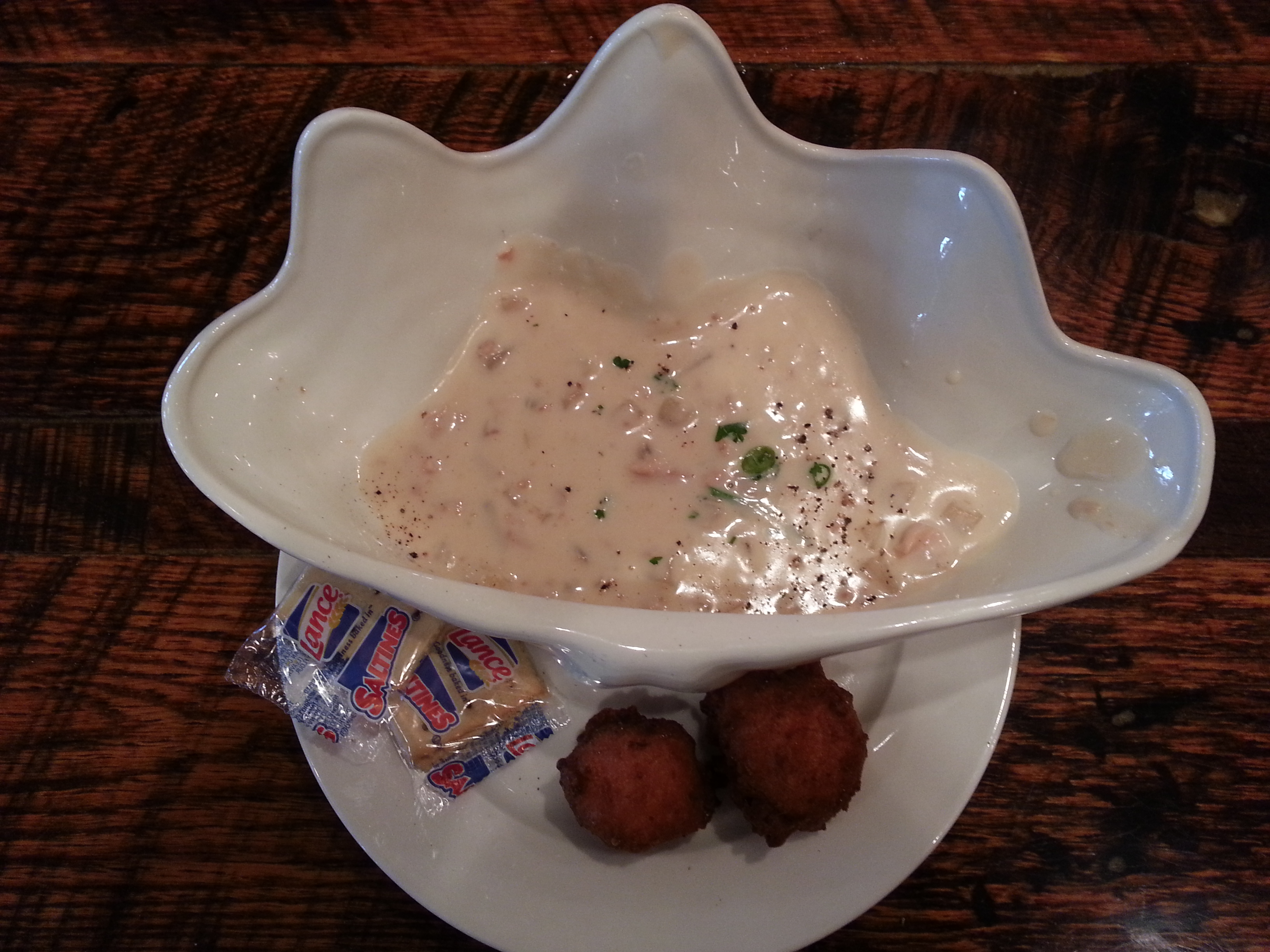 What is unique and interesting about John G's is that they serve fabulous fresh fruit platter with a seafood dish like shrimp or scallops.  I have always had the fried shrimp or scallops but the last time we visited, I ordered the Shrimp Scampi which was out of this world.  Just check out the platter below.
This place is excellent for lunch, but they serve up an awesome breakfast as well.  So if you are traveling anywhere near West Palm Beach, you must go visit John G's.
John G's Restaurant
Plaza Del Mar, 264 So. Ocean Blvd.
Manalapan, FL 33462