As Janice was searching and having a very hard time trying to determine what area of Barcelona Spain we should stay in.  She wanted to try to find something that would be very special and she ended up choosing Alma Barcelona in the Eixample district.  I will have to say this is probably the most expensive hotel we have ever stayed in our life, but it was truly worth every penny.  The Alma Barcelona had just opened up a few months before we were to arrive so it was very new.  The location is excellent, located in the example area of the city which was a perfect place to get around.
Check-in was very unique in that it was a single table when you walk in the doors and very trendy/cosmopolitan.  For you room key, it is your fingerprint.  They have a biometric device that reads your fingerprint and that is the key to your room.  How cool!  The place is very dimly lit and black but very neat to see the room numbers being little round numbers that were backlit.   Our room was so awesome, the bed was fabulous, the furniture was a trendy Scandinavian like and the wood finish of the room was very relaxing.  The bathroom was very nice and the shower (wow!) very unique.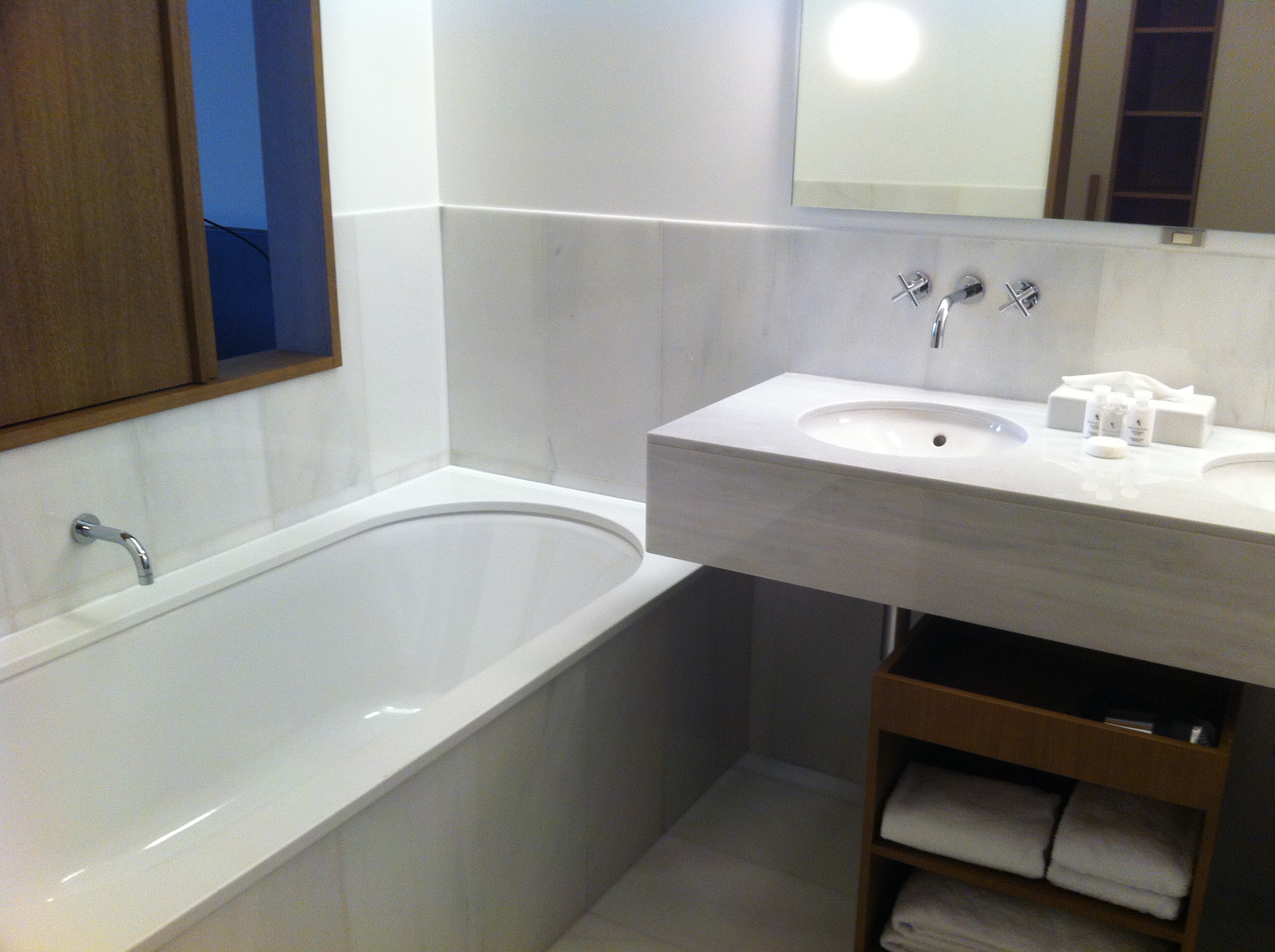 What I think I liked the most was all the recessed lighting in the whole room.  I liked it so much, I looked under the counters and took a picture of the LED lights they used.  I just liked it that much.
Our room overlooked the courtyard in the back which was very beautiful and serene.  We just really enjoyed staying here.  The mini fridge was all included in the price of your room, so you could have any drinks you wanted like the San Pellegrino with lemon that was a nice touch.  The hotel also had free wireless internet as well which was very helpful since we are from the good ole USA and didn't want to ring up international data charges.
Alma Barcelona Hotel
Mallorca 271, 08008
Barcelona, Spain