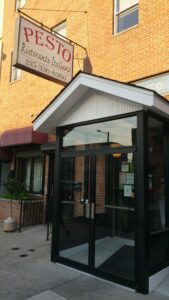 If you are wondering how a small family owned establishment can become the #1 restaurant in Philadelphia, it's by creating a welcoming atmosphere, serving generous portions of delicious and creative Italian dishes, giving extras that make you feel wanted and special, and by providing excellent service.  At Ristorante Pesto, you'll leave feeling like you just spent the evening at the home of a close friend, and you'll be thinking about when you can come back.     We celebrated the law school graduation of our future daughter-in-law, and the venue was certainly worthy of this milestone occasion.
Highlights of our meal were the Fettucine Alfredo with Prosciutto, Vitello Mare e Monti (veal with shrimp) and the Molten Nutella Soufflé with Vanilla Gelato.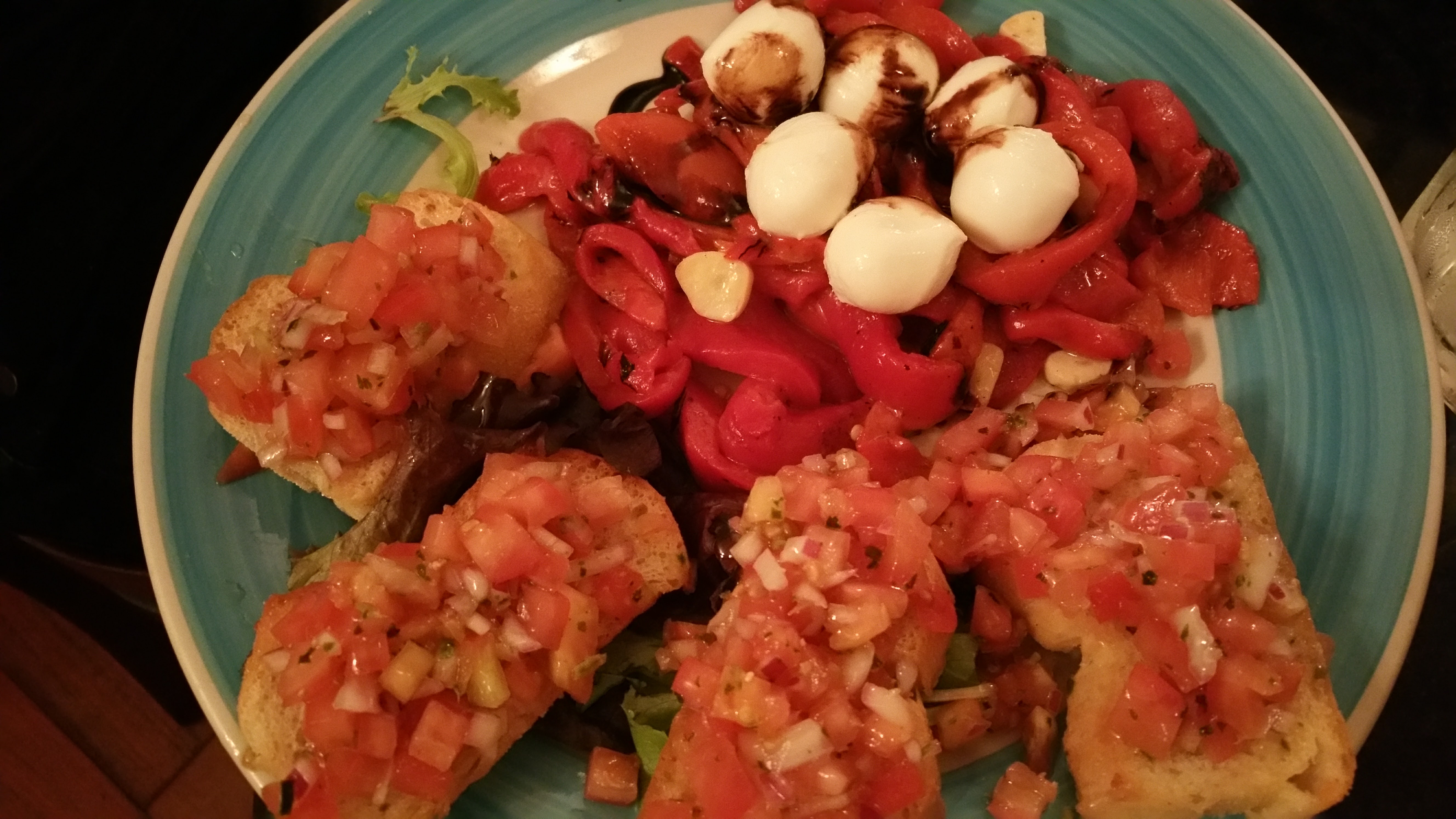 Bruschetta, Roasted Peppers and fresh Mozzarella
Although we don't live close enough to visit often, we certainly recommend Ristorante Pesto to anyone visiting Philadelphia.
Ristorante Pesto
1915 S Broad St
Philadelphia, PA 19148