If you are live or are visiting the Tampa Bay area and are looking for an authentic Italian Ristorante, look no further than La Terrazza located in Ybor City.  Where do I begin?  The Ristorante is quaint, the service is outstanding and the food is incredible.  We couldn't have asked for a better evening.
Once we walked in the door, we knew this was going to be a great place to experience.  Our waitress, Maria from Naples, was super friendly and was so easy to talk and joke around with.  There were some very interesting pasta dishes as well as delicious main entrees – leaving us both wanting to try it all.  We asked if we could get half portions of pastas for a first course and with no hesitation, Maria said sure. I had the Spaghetti Putanesca which was excellent, and Janice had the Fiocchetti di Formaggio, which were tiny pouches of pasta filled with cheese in a cream sauce with onions and bacon. Wow! Both pasta dishes were delicious.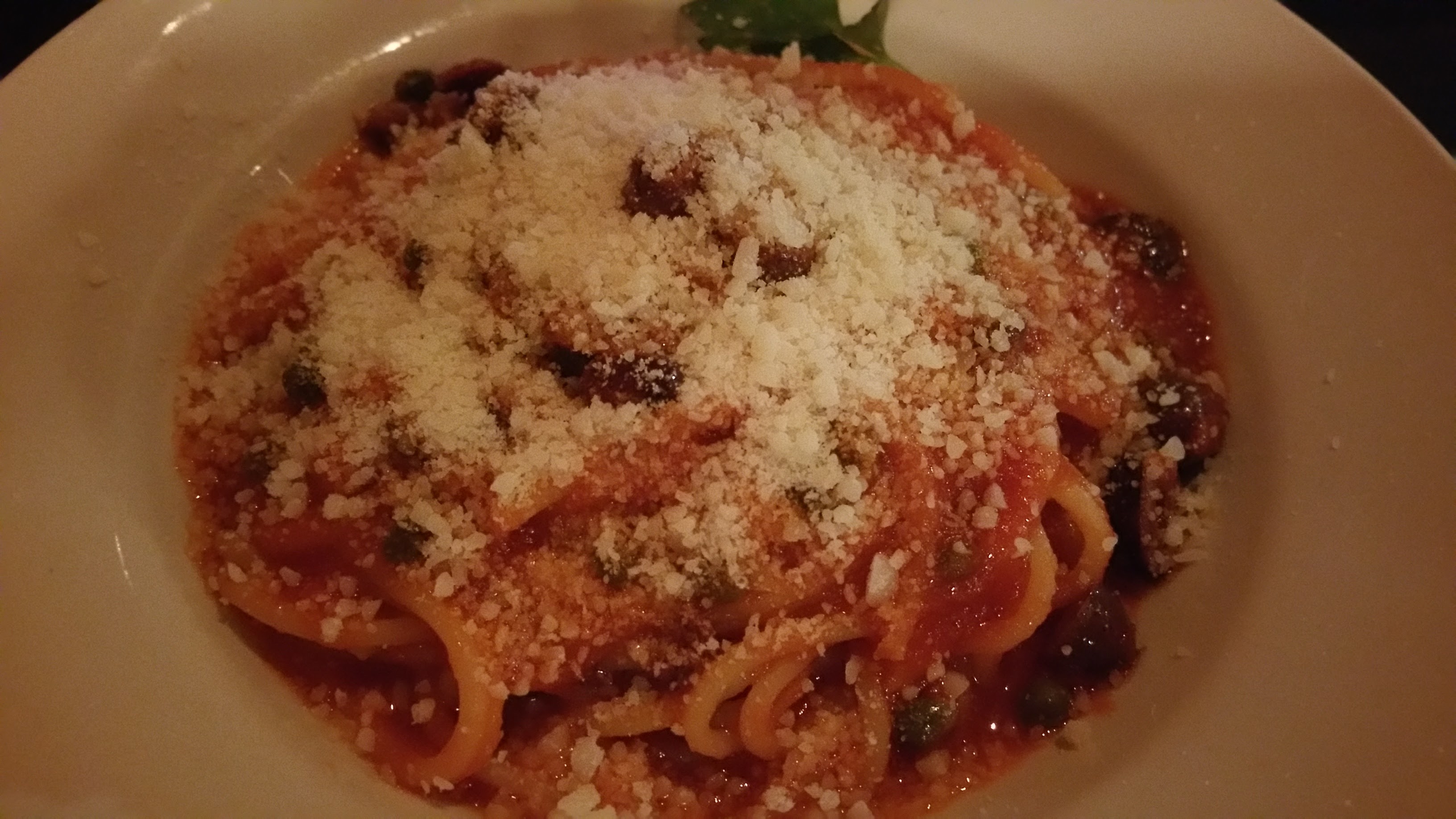 For our main course, I had the Scalloppine Piccata, which was Veal Scalloppine in a light lemon butter and caper sauce and Janice had the Scalloppine alla Ortolana which is Veal scalloppine topped with eggplant, mozzarella garnished with sweet red pepper in a light tomato oregano sauce.  Both main courses were perfect.
What makes this place so special also is the tremendous service and friendliness of the staff.  You just felt like you were special the entire evening.  Every person that came in that evening were greeted with hugs and you got the impression that every table was filled with "regulars".   Not necessarily true in our case, but we were treated no differently.
We topped our meal off with a slice of Lemon pignoli tart.   A light and very tasty ending to a great meal.
What a great experience.   Will definitely recommend to all our friends.
1727 East Seventh Avenue
Tampa, FL 33605
813-248-1326