If you are looking to stay in a very nice hotel near the Disney® Park area, look no further than the Hilton Bonnet Creek.  We have stayed at this Hilton multiple times and most recently at an IT convention on property.
From the time we walked up to the Check-in area, we were greeted by a very friendly and welcoming young lady named Emily.  As the first person you talk to when you check in, her smile and demeanor spoke volumes to what the rest of our stay would be like.
Our meetings took place over a four day period, and everything from our room to the convention space and the food that was served, was excellent.  We could not have been happier with the accommodations and service.
We decided to go to the Disney® parks on our last day, and the Hilton has a very nice shuttle bus that picks you up right in front of the hotel and takes you directly to the park and Downtown Disney® area, which was very nice.  Can't ask for much more than free shuttle service that runs every 30 minutes.
All in all, this property, the staff, the accommodations and fantastic lazy river and pool, make this one of our top hotels to stay at in the Disney® area.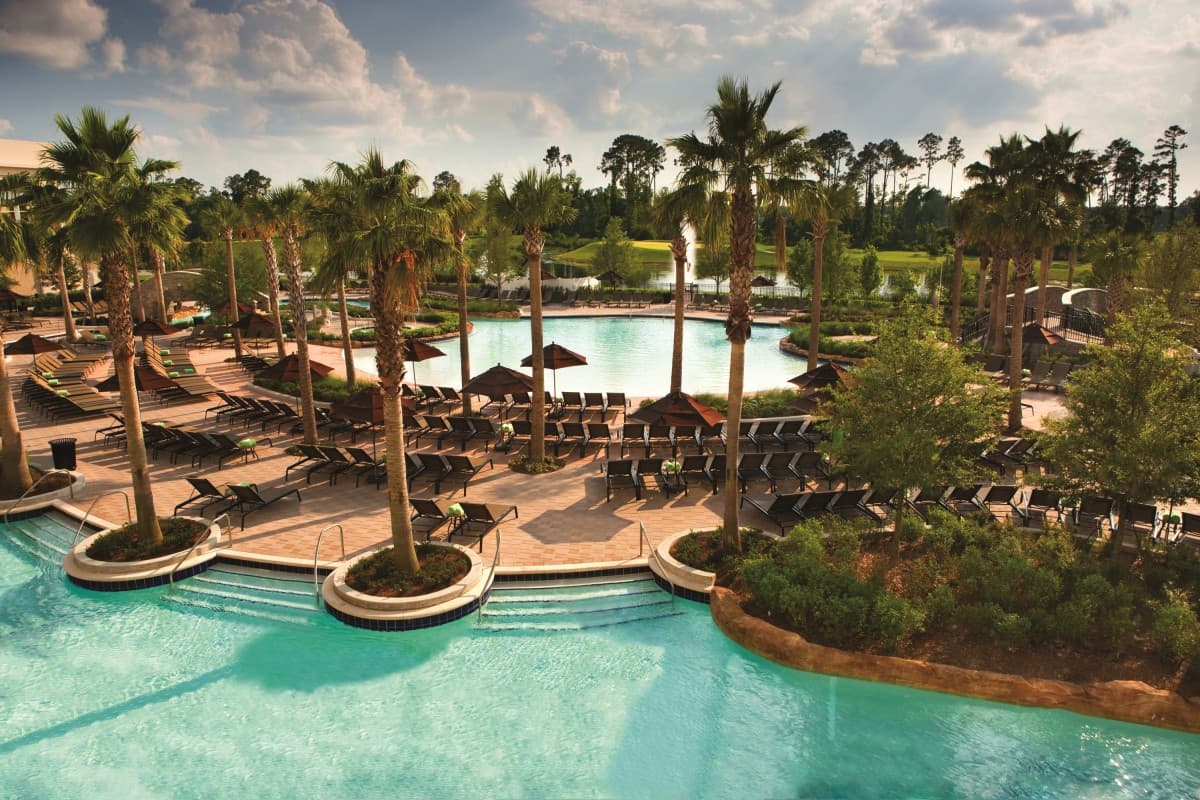 It is no surprise that Conde Nast Traveler and Travel and Leisure readers have ranked the Hilton Bonnet Creek in the magazines past annual survey's of top hotels in the world.
Hilton Orlando Bonnet Creek
14100 Bonnet Creek Resort Ln
Orlando, FL 32821